About Standard Fuel Injection
Fuel Injectors
The fuel injector is an electronically controlled valve. The fuel pump supplies it with pressurized fuel. The fuel injector, when energized, atomizes the fuel into a fine mist that can burn easily in the vehicle's engine.
The Aftermarket Leader for Fuel Injection and Fuel Systems
When a fuel injector delivers up to spec, vehicle performance and drivability are enhanced. That's why Standard® offers full coverage for import and domestic vehicles, with an unsurpassed range of premium-quality fuel injectors and fuel system components that meet or exceed OE.
Standard® Fuel Injectors are built in our IATF 16949-certified OE manufacturing plant, where they undergo extensive testing to ensure precision quality, enhanced performance and improved durability.
What Makes Our Fuel Injectors Different
To differentiate our fuel injectors from the competition, we subject our fuel injectors to the following quality-control steps:
Flow Matching
Our fuel injectors are designed to meet stringent requirements for both Dynamic and Static flow rates. Injectors that meet both tolerances prevent rough idle, high fuel consumption and poor emissions.
Spray Pattern Matching
We use multiple tip shapes for pintle design and multiple inserts for disc design to match OE-style spray patterns. As a result, our injectors ensure positive control of fuel delivery for maximum performance and fuel economy.
Do the Job Right: Always Replace Fuel Injectors in Sets
When one fuel injector fails (especially on a high-mileage vehicle), you should replace all of the injectors with a full new set. That's because one worn out fuel injector means the other injectors have been subjected to the same extreme wear and tear.
If you only replace the worn-out injector, you risk creating fuel imbalance. High-mileage injectors have unmatched spray patterns that increase fuel consumption, whereas new injectors have evenly matched spray patterns that increase fuel economy.
In the long run, the most cost-effective repair is to replace the full set of injectors.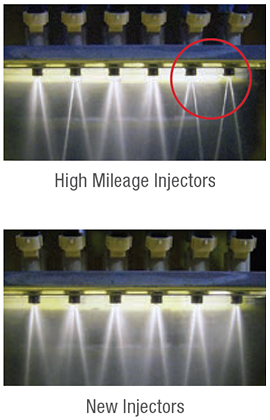 Manufacturing and Testing
Designed and Built in the USA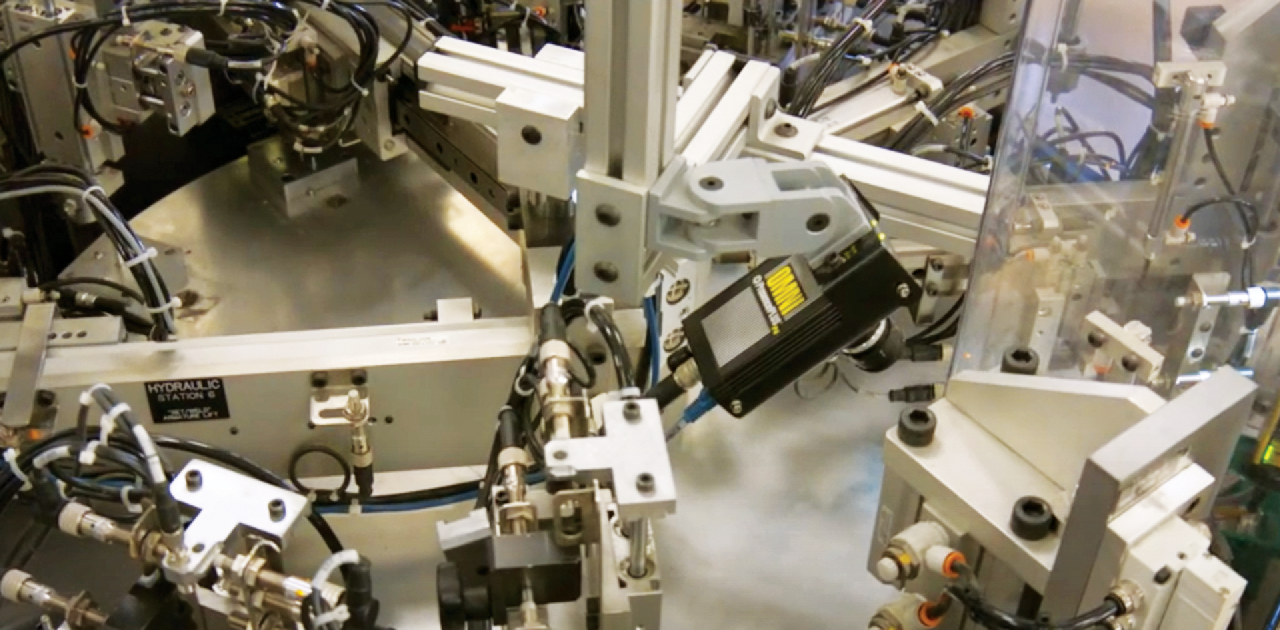 Standard® injectors are designed and built at SMP's vertically integrated ISO 9001-certified manufacturing plant in Greenville, SC. As a result, we're able to yield fuel injectors that meet our strict quality control standards. In addition to designing and engineering, we subject our injectors to extensive end-of-line and life-cycle testing.
Passing the Test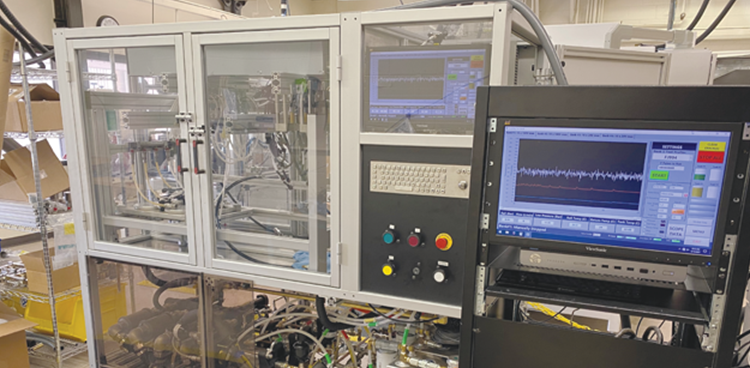 To make sure every fuel injector meets our strict standards for precision quality, enhanced performance and extra durability, Standard® performs initial life-cycle validation and 100% end-of-line testing. What's more, we subject our fuel injectors to more than 35 different tests and inspections. 
Here are just a few of the elements and components that we test and inspect:
| | |
| --- | --- |
|  •   Body Color | •   Linearity |
|  •   Body Style | •   Shock Load |
|  •   Coil Resistance | •   Spray Pattern |
|  •   Connector Shape | •   Static Flow Rate |
|  •   Dynamic Flow Rate | •   Thermal Cycles |
|  •   Endurance | •   Vibration |
|  •   Humidity | •   and more! |
What Our Manufacturing and Testing Means for You
Precision quality, enhanced performance, extra durability and 100% consistent product reliability