Standard® offers more than 750 ADAS-Related Components in six key categories including Park Assist Sensors and Cameras
Standard® ADAS components are designed to integrate correctly with electronic crash avoidance systems
Standard® Park Assist Sensors are direct-fit replacements that utilize advanced ultrasonic technology to match the detection of the OE units
View Full Part Listings and Applications
Standard has ADAS Covered
Advanced Driver Assistance Systems (ADAS) in today's vehicles are helping to save lives and prevent injuries. Our complete ADAS Program helps technicians get their customers' vehicles back on the road quickly and safely.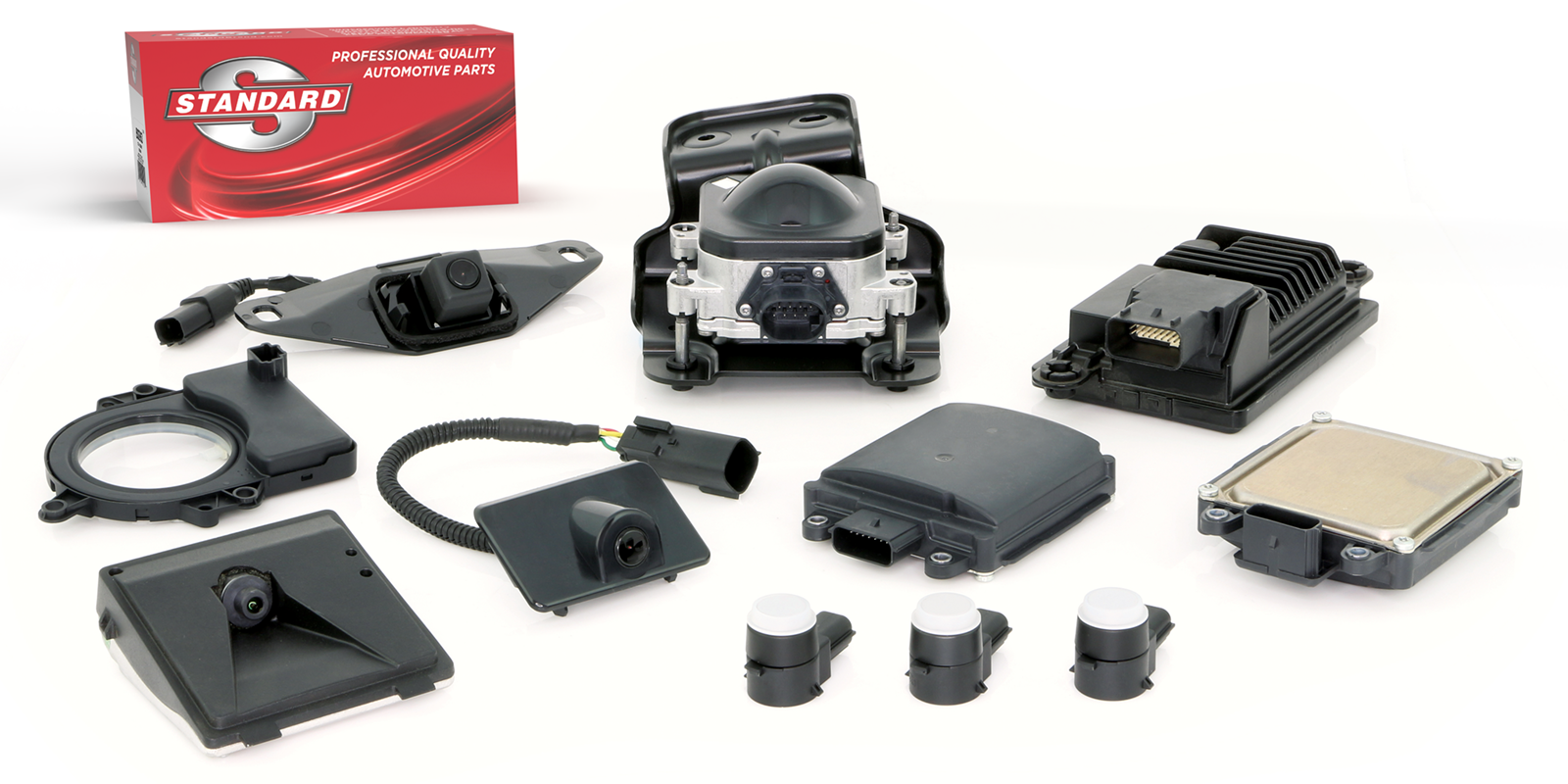 What's inside the Standard® box... innovative design,
advanced engineering and over 100 years of experience.
What's in your box?™
Gas, Hybrid or EV, import or domestic, Standard® has you covered, offering a full line of ADAS components. Standard® offers an aftermarket-leading 750+ ADAS parts in six key categories:
Standard® ADAS Repair Opportunities
Standard® offers an aftermarket-leading 750+ ADAS numbers in six key ADAS categories. We're continually adding to this growing product line.
The 2018 Toyota RAV4 below is just one example of the expansive coverage of Standard's ADAS program.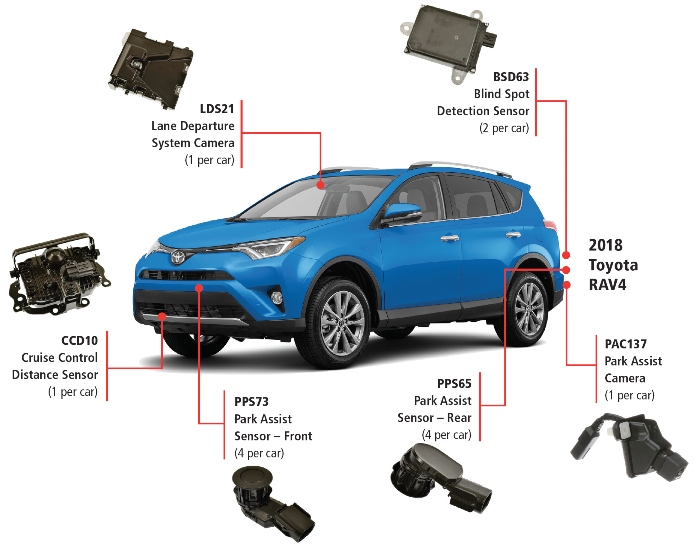 Standard - Best Practices for ADAS
For more than 100 years, when the OE failed, technicians have trusted Standard® and Blue Streak® to deliver a part that's equal to or better than the original it's replacing.