TPMS Tool Updates
Live Sensor Technology
Standard® uses Live Sensor technology in our TPMS tools. The Live Sensor function lets Standard® update database files for programmable tools without waiting for a whole new software update.
Live Sensor allows the release of make-model-year coverage and updates as soon as they are available, in as little as a few hours. This is particularly helpful for those who use the QWIK-SENSOR TPMS Sensors, as they can access new coverage faster. In addition, any mistakes or errors found in the data can be immediately fixed for all users in real time.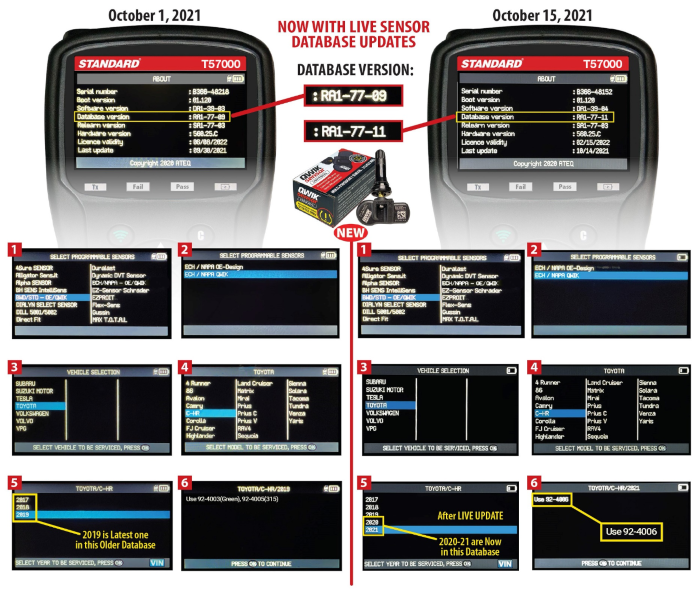 Updating Your TPMS Tools Is Easy
To download the update for our T46000, T47000, T48000, T56000 and T57000 tools, click here. (PC only)
To download the update for our T55001 tool, click here. (PC only)
Once downloaded, simply follow the steps to keep your TPMS tool up to date with the latest TPMS software for domestic and import vehicles. Updates will continually be released throughout the year, so check back for updates after your software is loaded on your computer.