Manufacturing, Engineering & Testing

Here's what's inside our box... advanced engineering, expert manufacturing and over 100 years of experience.
When a distributor purchases a part from multiple suppliers, you just don't know what's in their box. Because we're the manufacturer with the resources to engineer, test and validate our products, you know what to expect every time you open a Standard® and Blue Streak® box.
One Hundred Years of Expert Manufacturing
We understand it's not enough to be the coverage leader with more than 50,000 engine management parts for domestic and import vehicles; we operate 13 manufacturing facilities in the U.S., North America and globally.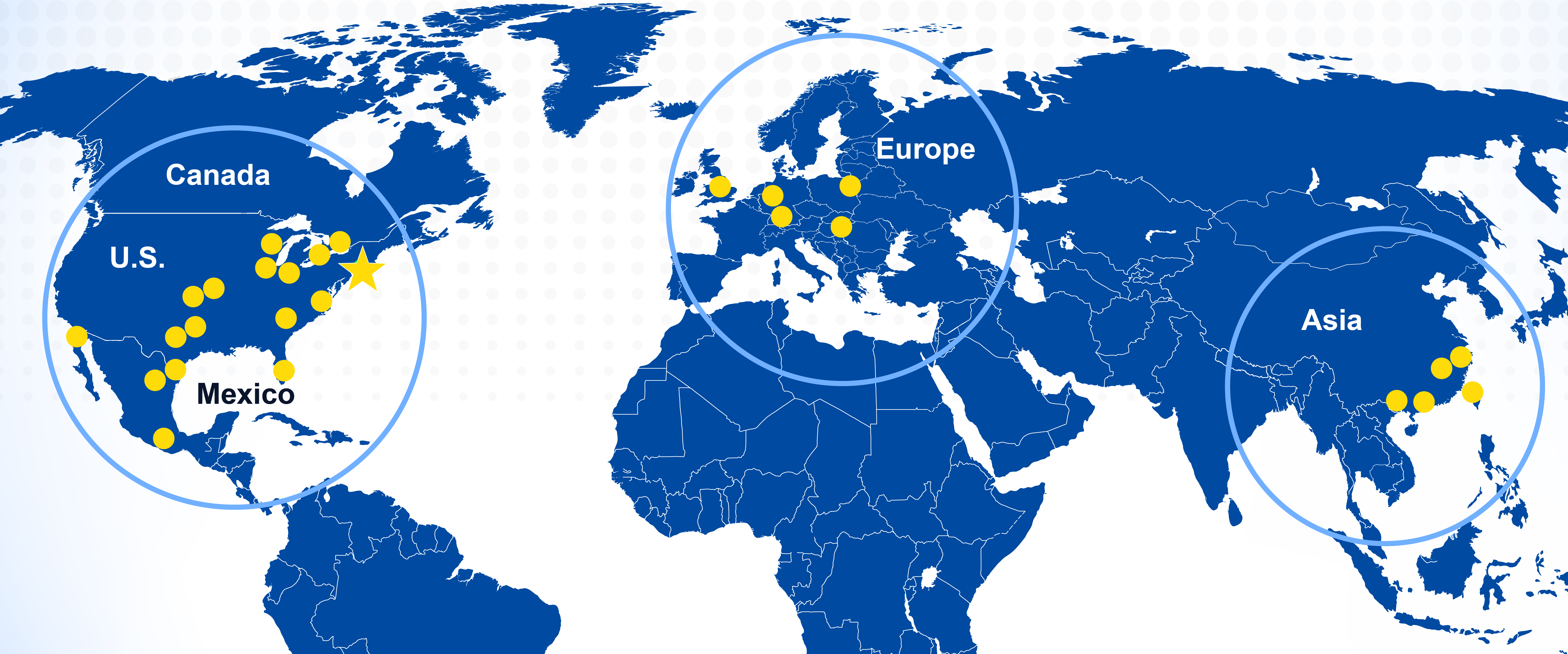 SMP facilities cover more than 3 million square feet.
Our Most Innovative Manufacturing Facility
Let's look at our most advanced design, engineering and manufacturing facility, SMP Poland. With a workforce of 750+ highly skilled personnel and 60+ engineers, we manufacture more than 6 million coils, 2 million sensors and introduce over 110 new products each year.
SMP Poland, an IATF 16949-certified design, engineering and manufacturing center
Advanced Engineering
We continue to invest in engineering to supply you with the latest product categories. Our 11 fully equipped design and development centers, with 250+ engineers, techs and designers, are supported by product validation labs in New York and Texas.
SMP New York Engineering Lab
Designing from the Ground Up
Our engineers use 3D design modeling and CAD electronic circuit design to simulate and analyze every detail. Other advanced methodologies include:
   •  Stress analysis modeling
   •  Magnetic FEA modeling
   •  Finite elemental analysis
   •  Fast Prototyping – SLA Stereolithography Analysis
   •  Digital performance analysis
   •  Custom circuit development
   •  100% validation process
   •  100% consistent product reliability
Extensive Testing to Ensure Product Reliability
SMP New York Product Validation and Testing Lab
Our parts undergo rigorous examination and product validation, including extensive measurement, end-of-line and product cycle life testing, plus a full range of environmental analysis. We go to these lengths to ensure 100% product reliability, so you can install every Standard® and Blue Streak® part with confidence. Extensive testing at our facilities and testing labs includes:
Vehicle & Engine Dynamometer
5 Gas Analysis
Vehicle Test Fleet
Thermal Cycling
Digital Output Analysis
Durability
Vibration
Salt Spray / Humidity
Spray Pattern Analysis
Air / Fluid Leakage
Flow Test Stands
And more!
For more than 100 years, when the OE failed, technicians have trusted Standard® and Blue Streak® to deliver a part that's equal to or better than the original it's replacing.