More than 1000 SKUs and 95% coverage for domestic and import applications

We manufacture top-quality cam/crank sensors in our IATF 16949-certified facilities

All cam and crank sensors undergo extensive vibration and chamber testing to ensure durability
View Full Part Listings and Applications
We engineer and manufacture the highest quality and most precise camshaft and crankshaft position sensors.
Camshaft and crankshaft sensors are designed and manufactured at our advanced Poland and North American IATF 16949-certified facilities. Our expert design centers start with the finest components, while maintaining a strict adherence to engineering excellence and precision manufacturing.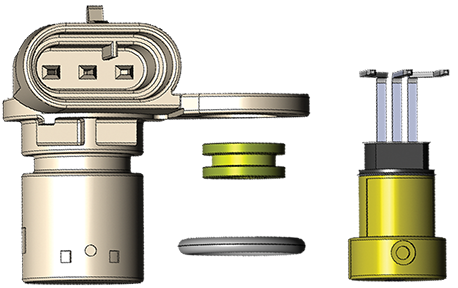 It's this attention to detail that ensures every Standard® cam and crank sensor meets or exceeds the original it's replacing for performance and durability.
Cam/Crank Sensor Testing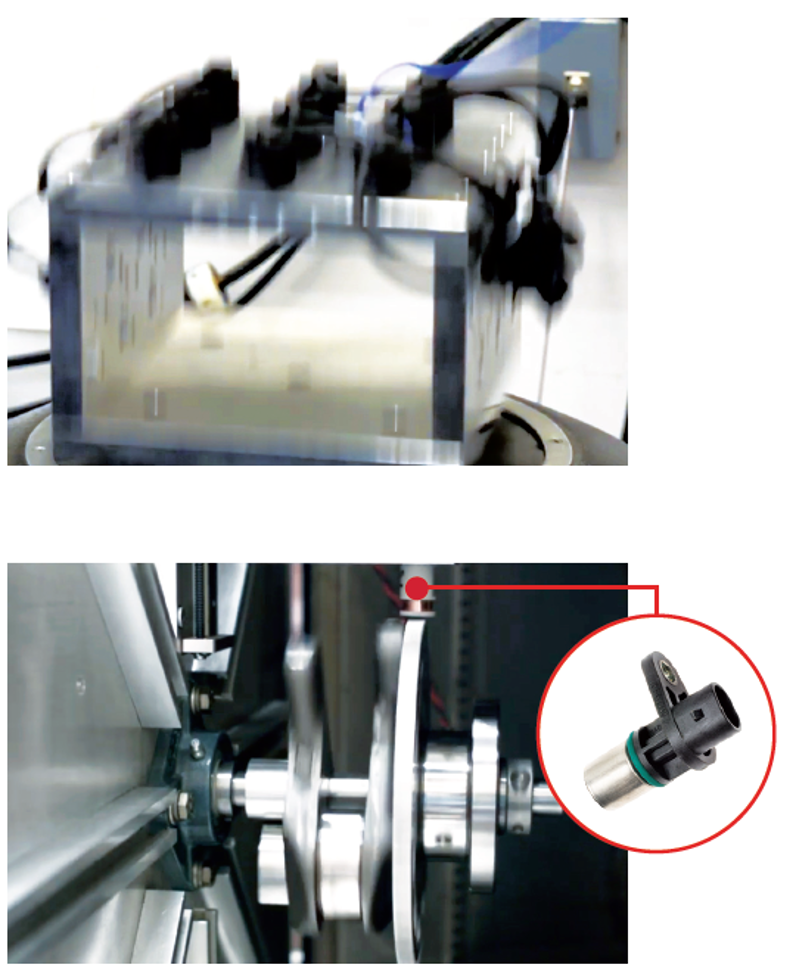 48-Hour Vibration Test Ensures Durability
Sensors undergo three separate 48-64 hour vibration tests to ensure a long service life under the harshest conditions.
Chamber Testing Simulates Extreme Temperatures
To ensure optimal operation, chamber testing cycles from -40°F to 257°F. We also run extensive end-of-line timing, pulse width and signal-amplitude testing.
What Our Testing Means For You
Standard® Cam and Crank Sensors provide complete protection to deliver precise performance and durability under all operating conditions.
We Start with Premium Components 
Our commitment is to use only the finest components to produce camshaft and crankshaft sensors that perform under the toughest conditions.
Premium Camshaft Position Sensors
Sealed metal casing prevents oil intrusion.

Fluorocarbon rubber oil seal ensures secure fit.

Rotated mounting ear matches latest OE-design.

Sealed construction withstands extreme under-hood conditions.

Integrated waterproof connector ensures lasting performance.

Advanced circuitry provides immunity from EMI (such as stray electro-magnetic fields, power spikes and static electricity) that meets ISO standards.
Superior Crankshaft Position Sensors
Matching connectors and tin-plated brass terminals ensure accurate, watertight connection to harness.

High-strength neodymium magnets ensure proper signal voltage to the ECM.

Factory-installed grommets and wire clips ensure proper mounting during installation.

Protective sleeve prevents wires from chafing and creating short circuits.

Integrated A/D converter and digital signal processing with dynamically adaptive switch point improves accuracy and operation.
Tech Tip: Replace Camshaft and Crankshaft Position Sensors Together
Today's engines use VVT systems with multiple camshafts and sensors to precisely monitor performance. A typical DOHC engine has 2-4 camshaft position sensors as well as a crankshaft position sensor.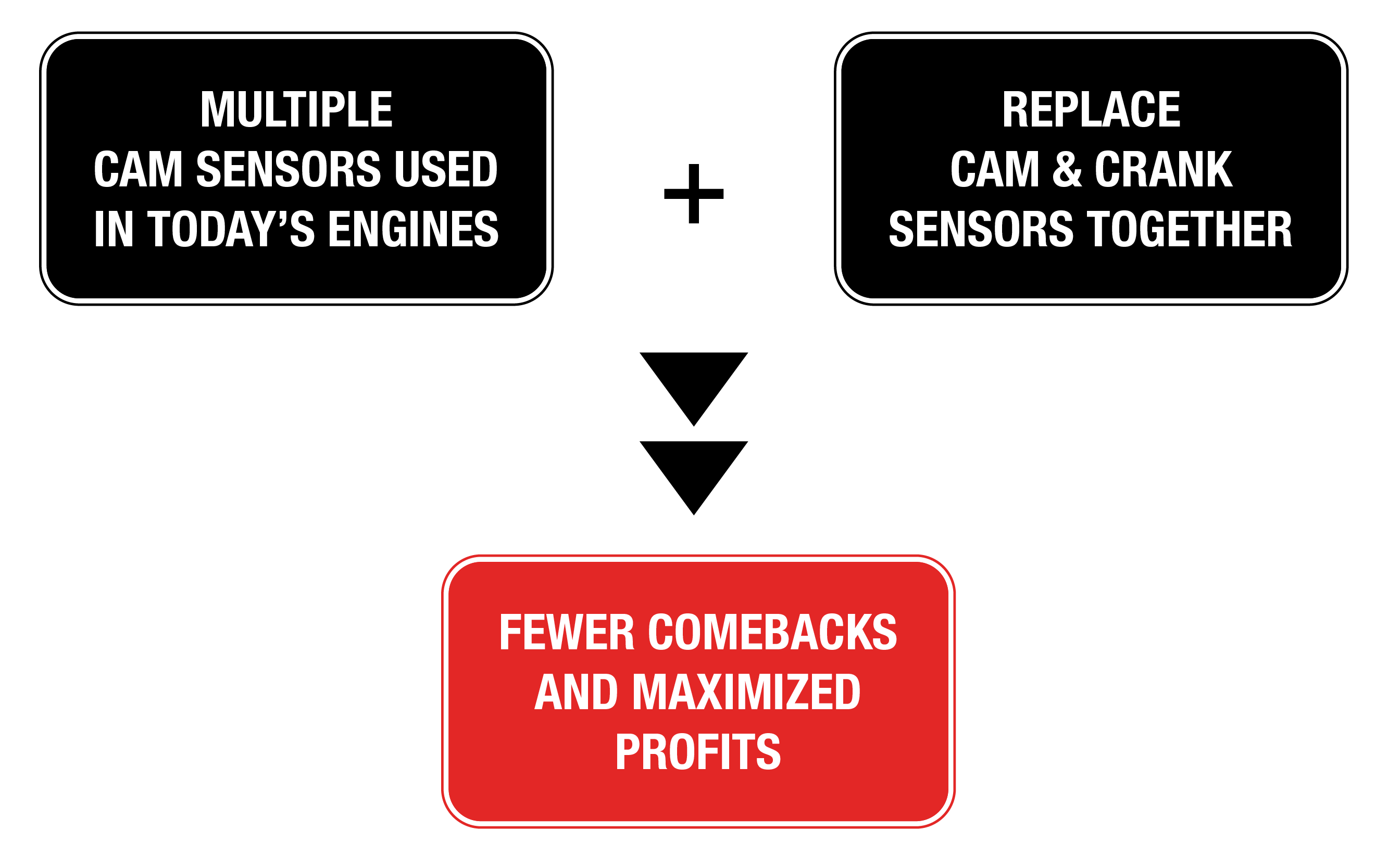 For more than 100 years, when the OE failed, technicians have trusted Standard® and Blue Streak® to deliver a part that's equal to or better than the original it's replacing.