High-quality kits include everything needed to do the complete job
Complete service solution kits, including Coils Kits, VVT Kits, Blower Motor Resistor Kits and Cam Sensor Kits
Backed by our Limited Lifetime Warranty
Blue Streak Kits provide everything needed for a complete repair
By providing technicians with upgraded parts that address OE weak points, along with complete kits that help them do the job right, Blue Streak® is stronger than ever.
What's inside the Blue Streak® box... advanced engineering and everything needed for a complete repair.

What's in your box?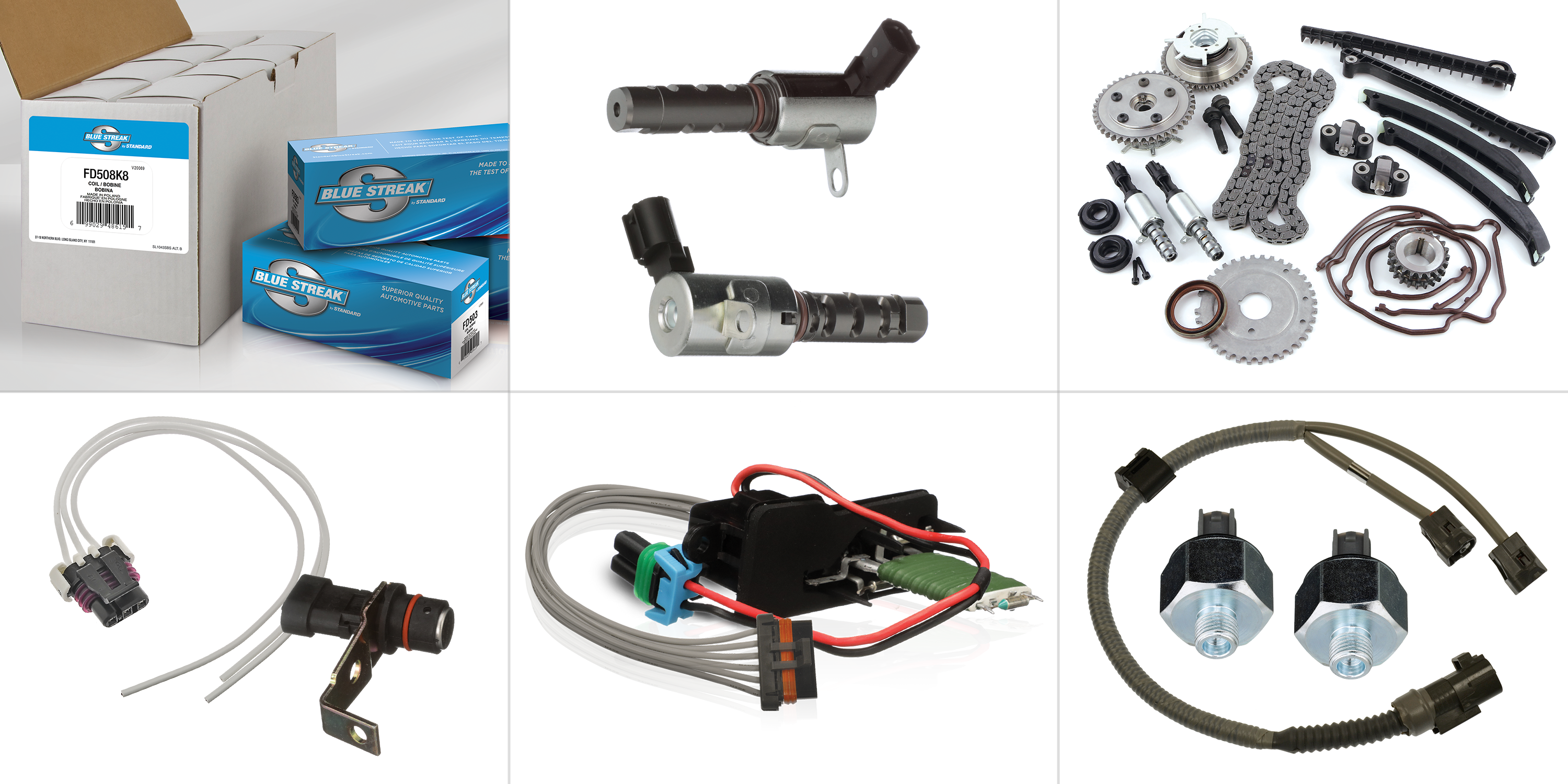 VVT Solenoid Kits, Blower Motor Resistor Kits and Camshaft Sensor Kits — Blue Streak® continues to release kits across numerous categories to help technicians do the job right.
Variable Valve Timing Service Kits
Variable Valve Timing Solenoid Kits
Blower Motor Resistor Kits
Camshaft Sensor Kits
Knock Sensor Kits
Heavier-Duty Coil Multi-Pack Kits
Heavier-Duty Coil Multi-Pack Kits
Popular Heavier-Duty Ignition Coils are available in multi-packs for a complete coil service – for both import and domestic vehicles.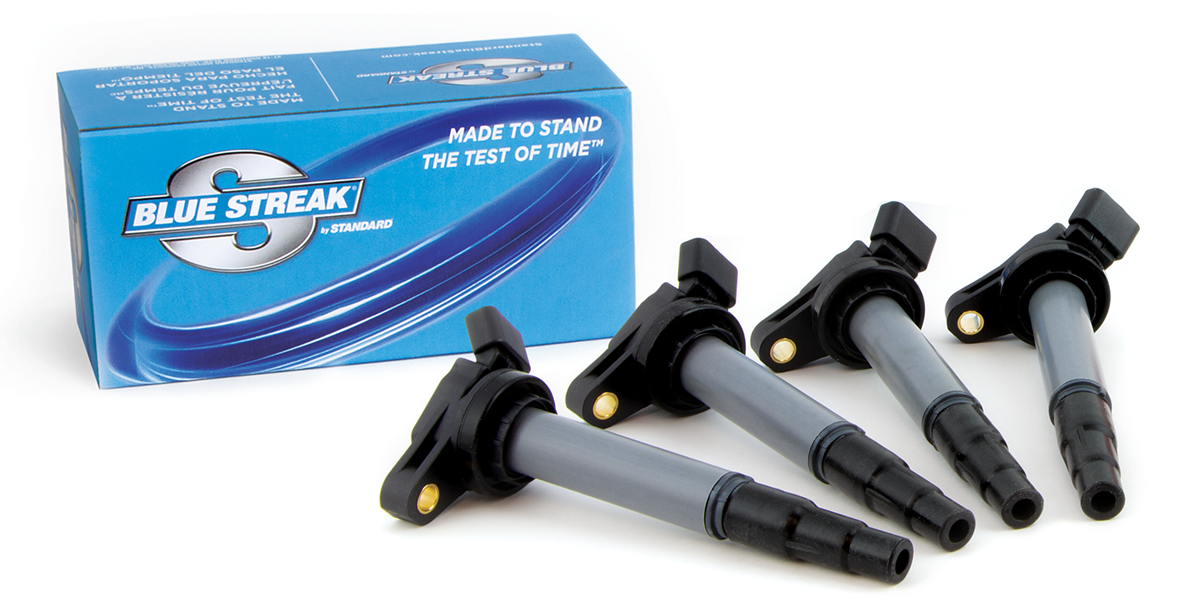 Many of the heavier-duty, longer-lasting ignition coils technicians trust from Blue Streak® are now available in popular Multi-Pack Kits. We've identified several OE coils with high failure rates and recommend replacing in sets.
VVT Solenoid and Service Kits
VVT Solenoid Kits
Blue Streak® VVT Solenoids feature improvements over the original, including hard anodized steel componentry, welded filters and welded screen reinforcement. It's this attention to detail that ensures precision operation, correct on-vehicle performance and a longer service life.
Blue Streak® VVT Solenoid Kits include two new premium Solenoids with quality O-rings and gaskets to help prevent oil leaks.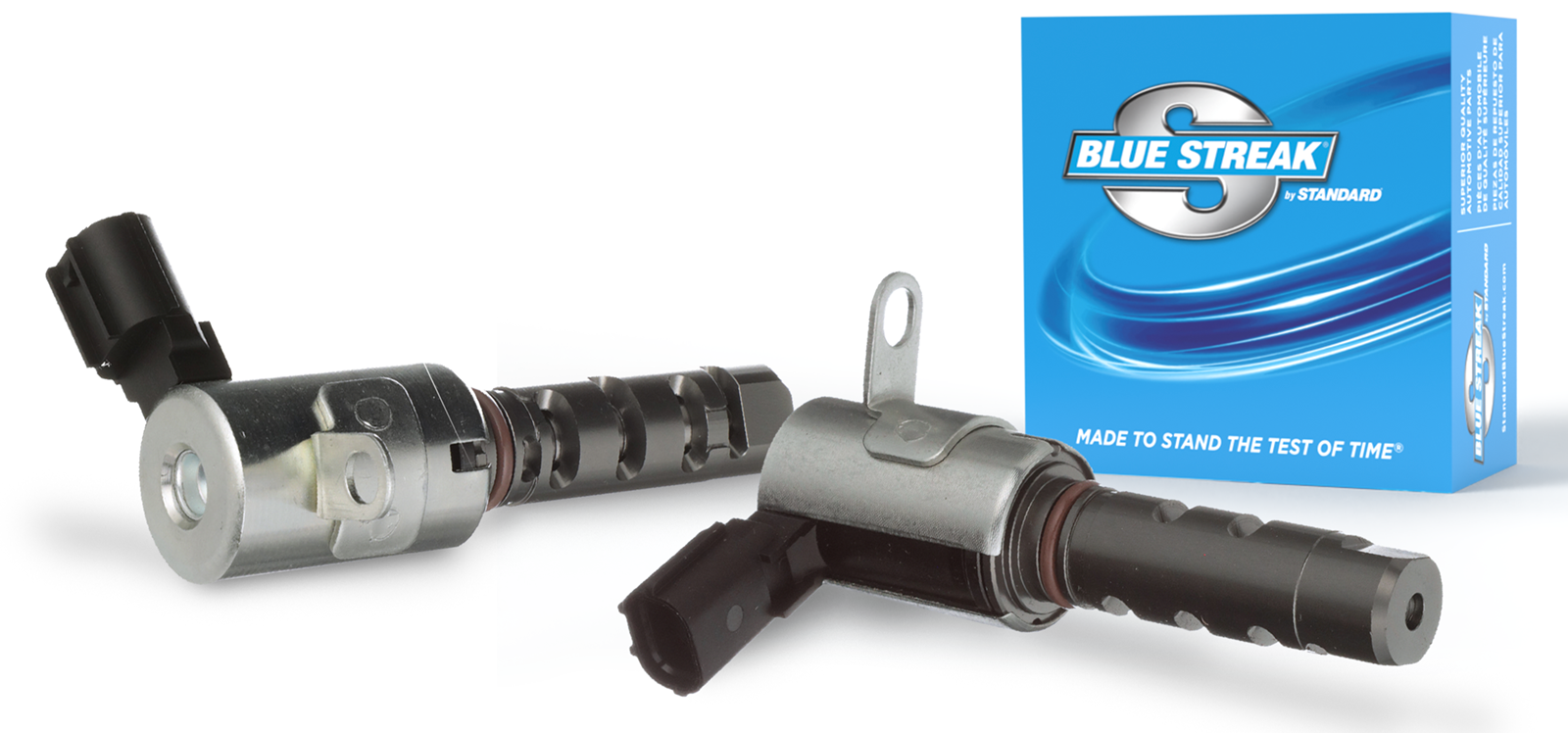 VVT Service Kits
Blue Streak® has put together the highest quality Complete VVT Service Kit for high-OE-failure replacement opportunities. We also offer the highest quality, best-performing VVT Solenoid Kits in the industry.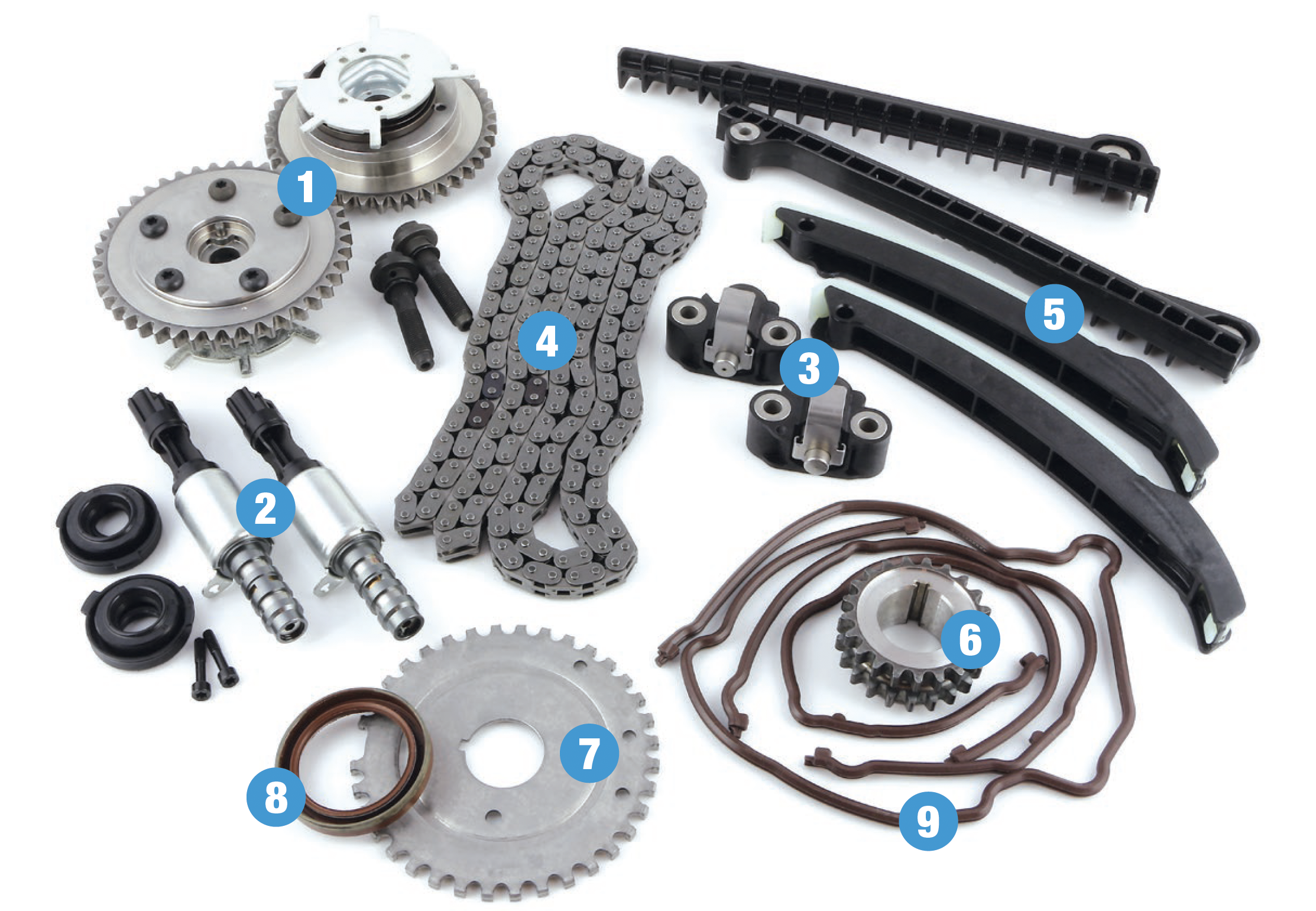 Blue Streak® VVT420K - Everything needed for a complete job – solenoids, sprockets, timing chain, guide, tensioner, arm, seals, crankshaft wheel, and gaskets. 
| | |
| --- | --- |
|   1. VVT Sprocket (VVT500) |  6. Drive Gear Sprocket |
|   2. VVT Solenoids (VVT101) |  7. Crankshaft Position Wheel |
|   3. Timing Chain Tensioner |  8. Crankshaft Seal |
|   4. Timing Chains |  9. Gaskets |
|   5. Timing Chain Guide and Tensioner Arm |   |
For a complete job done right
The failure of VVT components can lead to rough idle, stalling, poor performance, damage and failure of other parts in the system. If one VVT solenoid or sprocket fails, it's likely the others are nearing the end of their service life, too. Not only do we recommend replacing both solenoids and sprockets at the same time, we recommend replacing all related timing chain components in the VVT system with high-quality Blue Streak® VVT components for a complete job and to reduce comebacks.
View Just The Facts - Ford 5.4L Variable Valve Timing (VVT) Kit flyer
Blower Motor Resistor Kits
Blue Streak® Blower Motor Resistor kits feature a high-quality Blower Motor Resistor and a problem-solving, high-temp connector that withstands excessive heat and the extreme current that can melt an inferior resistor or connector.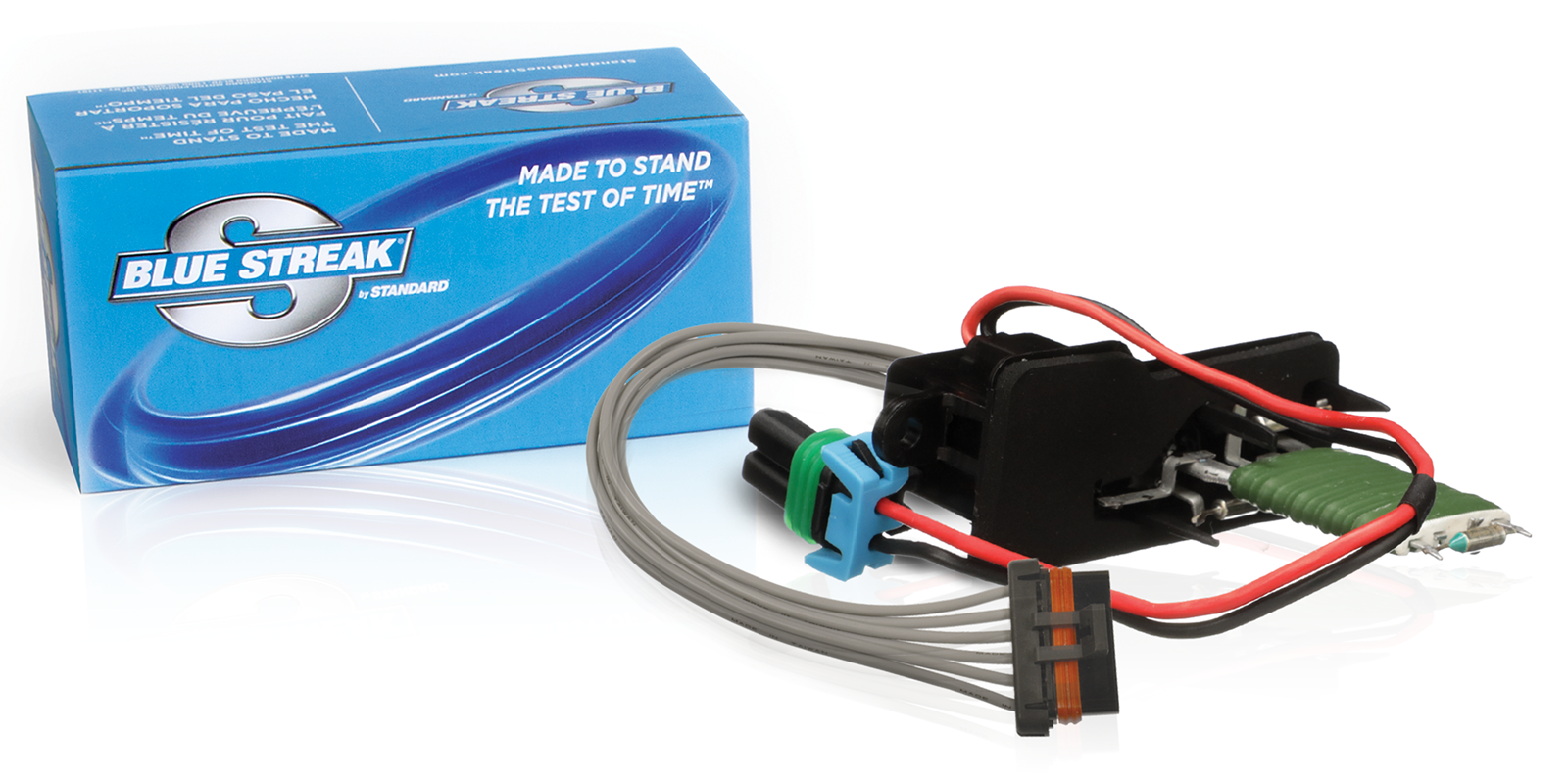 Kanthal D resistor wire provides longer life for higher watt resistors

Precision-built resistor coils for better fan control

Tin-plated steel terminals ensure maximum contact and excellent fit

Made from high-quality ceramics with copper electrical connectors for accurate resistance values

Thermally protected with on-board fuse

Thermal-cycle tested -22°F to 257°F

TXL copper wiring withstands high electric current to protect against heat-related failure

High-temp connector prevents melting under extreme temperatures
Camshaft Sensor Kits
Blue Streak® Camshaft Sensor Kits include premium Camshaft Sensors along with needed connectors to replace worn or damaged originals.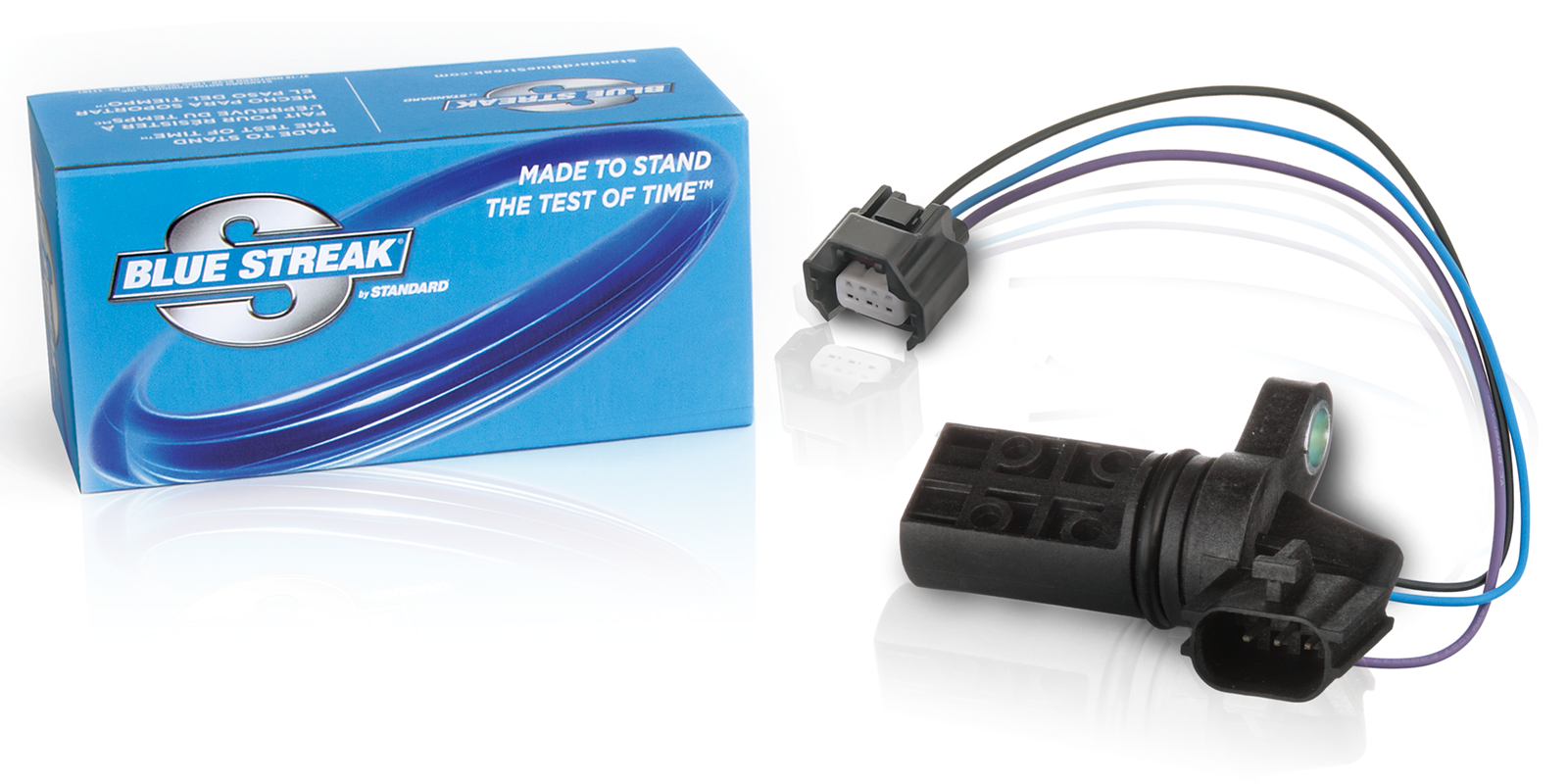 Blue Streak® developed high-quality Camshaft Sensor Kits to provide technicians with what they need to do the complete job. Blue Streak® Kits contain premium camshaft sensors and the needed connectors. Our enhanced Kits include two Blue Streak® Camshaft Sensors along with the high-quality connectors to replace the melted or damaged originals.
View our Blue Streak Just the Facts: Camshaft Sensor Kits flyer
Knock Sensor Kits
Blue Streak® Knock Sensor Kits are a professional, time-saving repair solution includes everything a technician needs to complete the repair the first time; two Knock Sensors and a high-quality harness.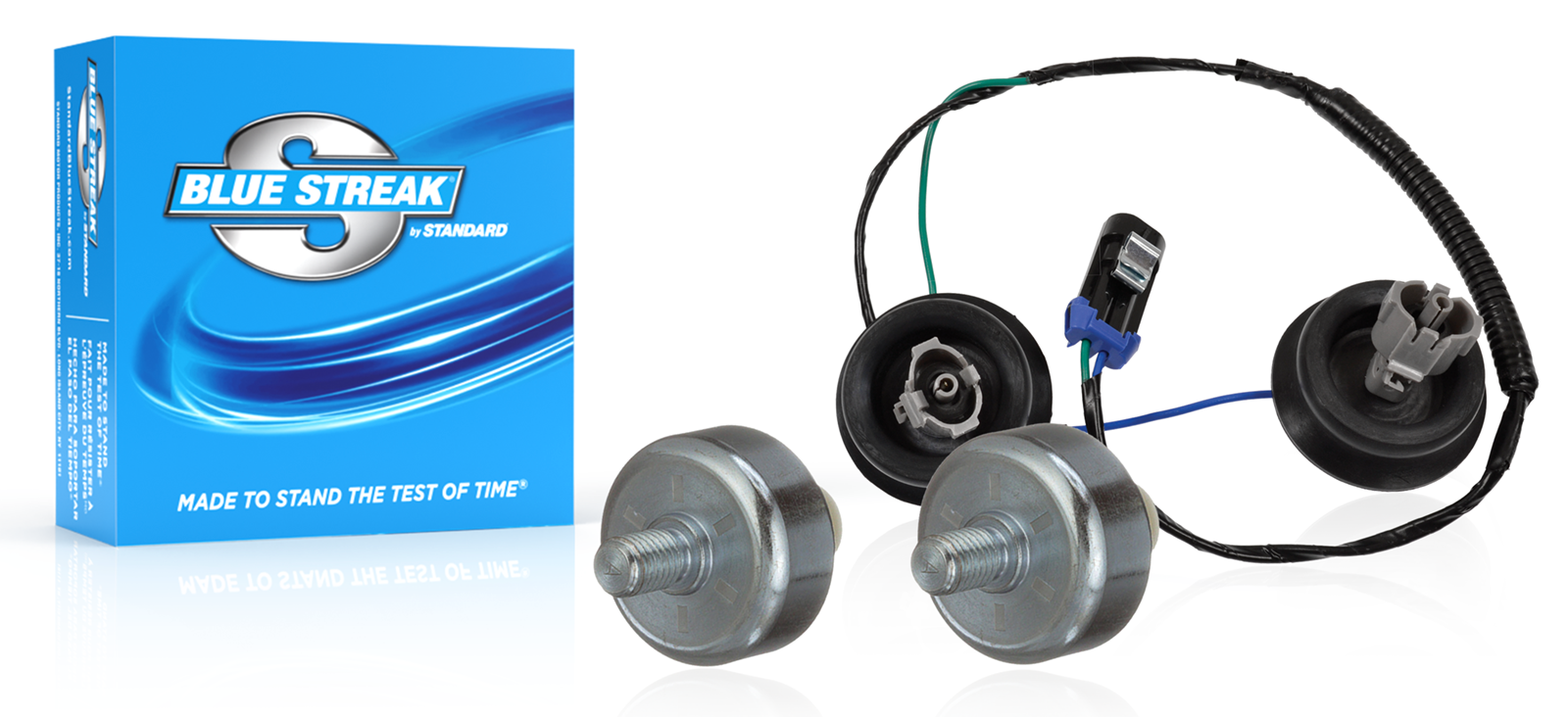 Our knock sensors are designed to respond to knock frequencies up to 1000 Hz accommodating shifts in engine knock frequency making it a more flexible sensor responding to correct engine knock over a broad range of vehicle conditions. The connector body is double sealed to provide a hermetic seal for the internal components while a foam seal in the connector provides protection, still allowing the housing to flex and achieve the optimal sensor.
For more than 100 years, when the OE failed, technicians have trusted Standard® and Blue Streak® to deliver a part that's equal to or better than the original it's replacing.