Standard's Turbocharger Drop Ship Program
Designed to help get you the parts you need when you need them, Standard's comprehensive Drop Ship Program is available for the entire turbocharger line – new, no core and remanufactured, diesel and gas.
The Standard® Turbo Drop Ship Program is available in all 50 U.S. states and Puerto Rico. These ordering methods will support the new drop ship program – customer portal, IPO, EDI, manual. Turbochargers will ship from our Virginia distribution center to your designated destination.
View our Standard Turbocharger Drop Ship Program Flyer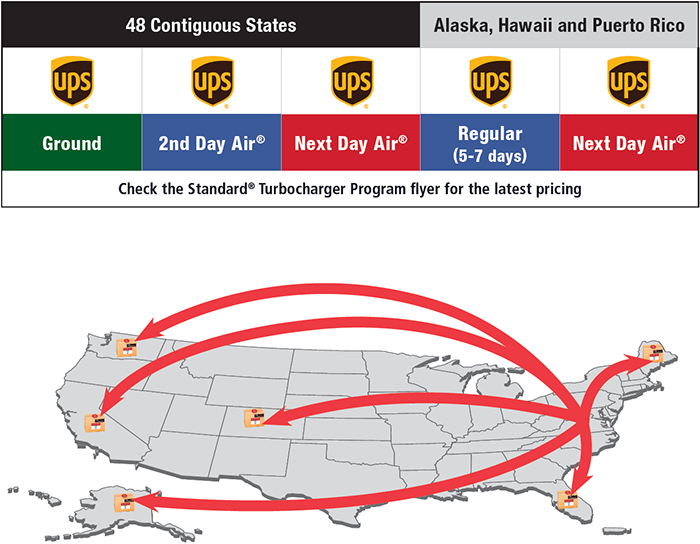 Rate Schedule: Shipping charges are per each turbocharger shipped.