SMP CEO Eric Sills Testifies before the U.S. House Of Representatives Committee on Energy & Commerce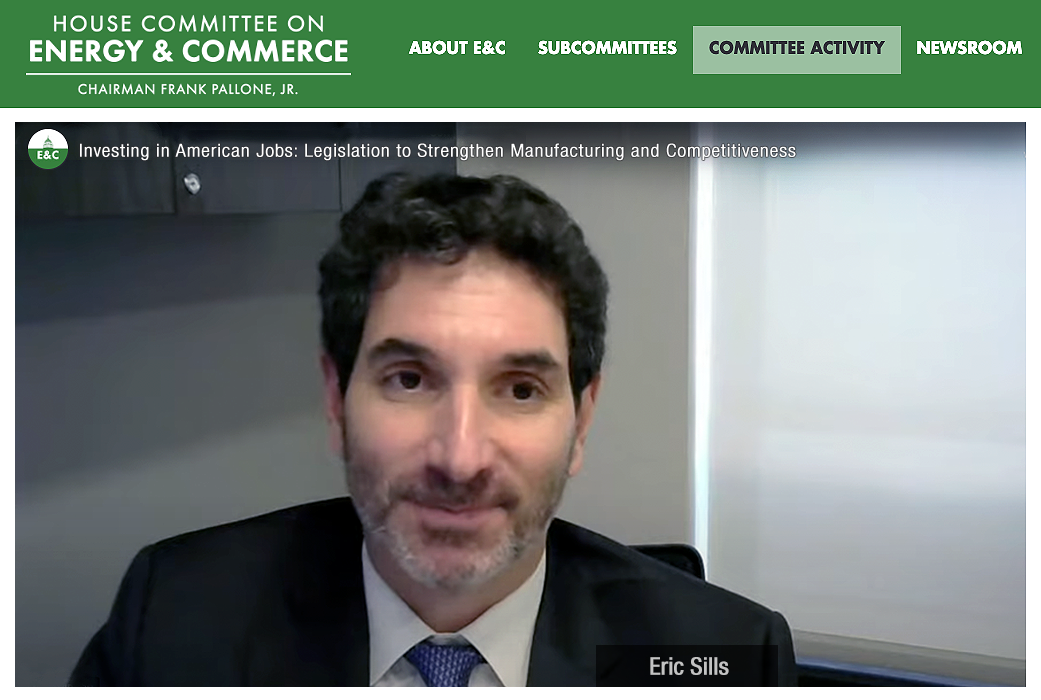 On Thursday, October 14, 2021, Eric Sills, President and Chief Executive Officer of Standard Motor Products, Inc. (SMP), testified before the Subcommittee on Consumer Protection and Commerce of the U.S. House Committee on Energy and Commerce.
During the hearing titled, "Investing in American Jobs Legislation to Strengthen Manufacturing and Competitiveness," Sills spoke to strengthening supply chain resiliency and considering actions to address both the short- and long-term crises we face.
Sills, who is also an incoming board chairman of the Automotive Aftermarket Suppliers Association (AASA), testified on the impact of supply chain issues upon the automotive aftermarket. The virtual meeting was chaired by Congresswoman Jan Schakowsky and attended by Ranking Member Congressman Gus Bilirakis and distinguished Members of the subcommittee.
One of only four witnesses invited to testify on domestic manufacturing and American competitiveness, Sills said, "The impacts from COVID-19 followed by the increased consumer and industry demand in 2021 have exposed the vulnerabilities of this 21st century supply chain," He went on to say, "A combination of time, tailored trade policy, and vigorous domestic measures are necessary for the U.S. to restore and reinvigorate our supply chain."
Focusing on three areas: fundamental supply chain challenges, workforce challenges that impact domestic and global competitiveness, and improving supply chain resiliency. He explained how SMP will continue to focus on U.S. manufacturing of high-value-added complex technologies that enhances market share leadership. He reiterated a strong belief in the benefits of USMCA, which provides cost optimization opportunities within the region and global competitiveness with a reduced reliance on China. 
Mr. Sills highlighted SMP's focus of supplying consumers with high-quality replacement parts to keep America's 280 million vehicles operating safely and efficiently. He emphasized the legislature's role in supporting a robust supply chain for any products critical to the country's infrastructure and America's competitiveness. "We must focus on policies and initiatives that aid in securing reliable and cost-effective access to [consumers'] parts needs." 
The hearing took place virtually and can be viewed on the Committee webpage HERE. Read Sills' full testimony HERE.