New Annual Subscription Package for Standard PTS On-Demand Training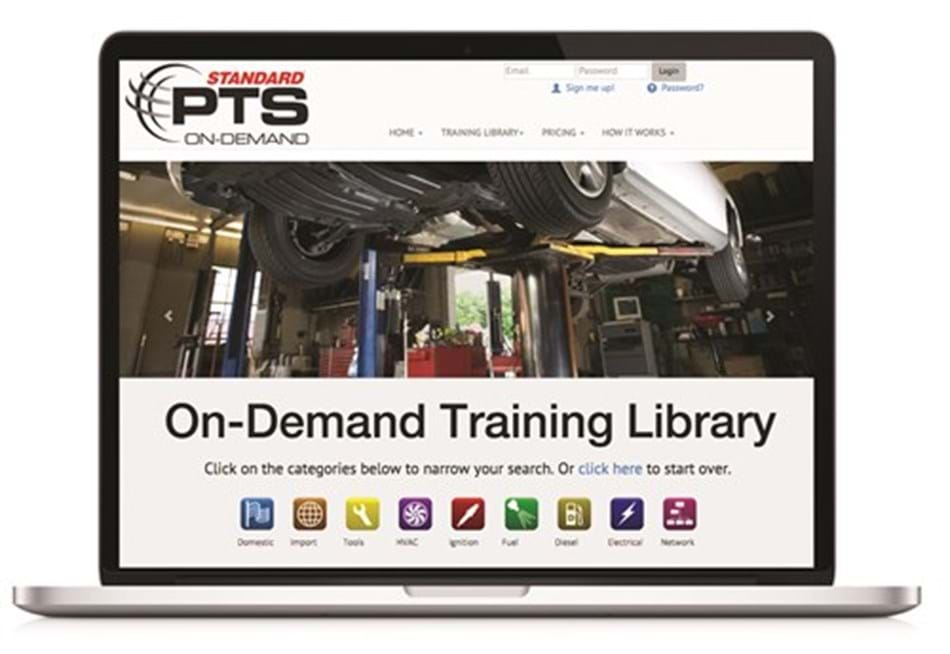 Standard announced the launch of an annual subscription package to its popular PTS On-Demand Training Program. The PTS On-Demand Training is in its 5th year with 12,000 technicians participating. Standard's PTS On-Demand provides affordable courses designed to help busy technicians keep up-to-date with new technologies, tools, and techniques with real-world professional diagnostic insights.
With the introduction of this new program, Standard continues to demonstrate its commitment to providing the best in training to the automotive tech community. PTS On-Demand Training is accessible online at pts.smpcorp.com/Standard and now technicians can order the annual subscription package for PTS On-Demand from any parts store that carries the Standard Brand.
The On-Demand courses provide easy access for an automotive professional to take classes when it's convenient for them because not all techs can sit in a classroom. Courses are designed by a working group of master technicians and trainers and provide specific, practical, expert diagnostics for today's complex automotive products.
The purchase includes a USB security key and instructions for accessing the annual pass and the fee gives unlimited access to all PTS On-Demand courses. There are already more than 90 one-hour mobile-friendly topics and Standard adds new courses each month.