New SMP Parts App 2.0 Makes It Even Easier to Find Standard Parts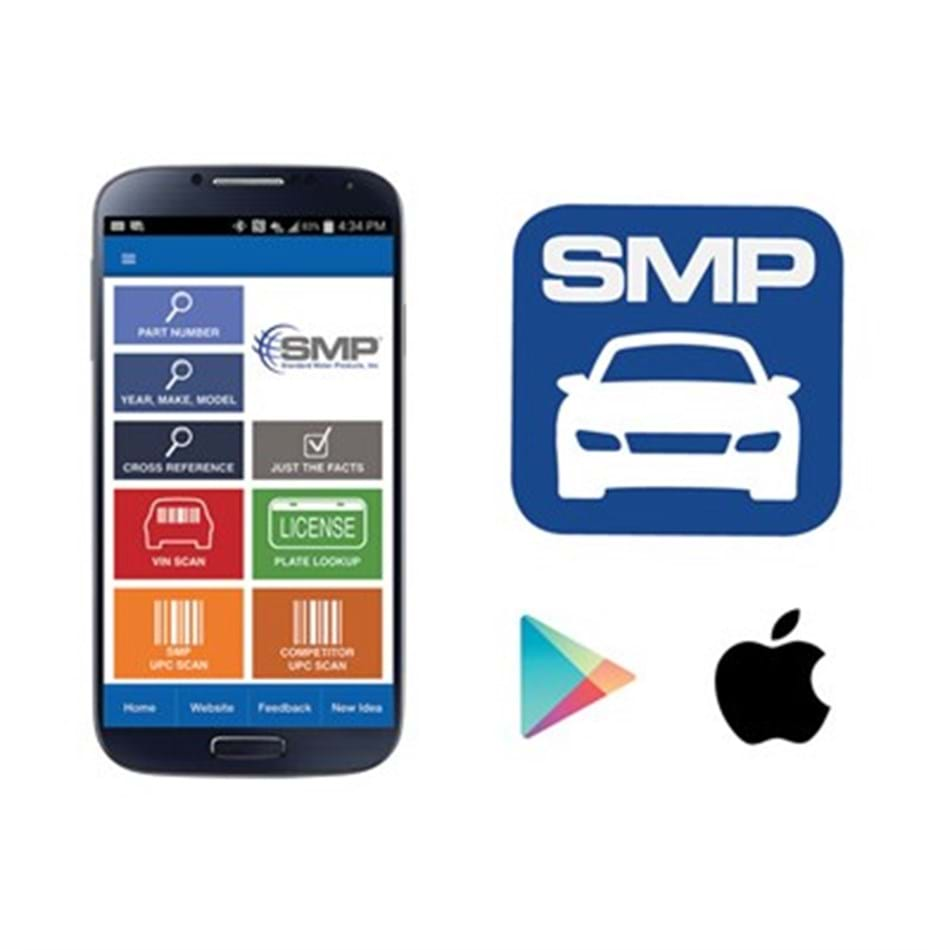 It's never been easier to find Standard parts, now that we've released our new and improved SMP Parts App 2.0.
Building off the success of our award-winning SMP Parts App 1.0, our revamped SMP Parts App 2.0 features an array of new tools to make part lookups even easier, including Competitor UPC Scan, License Plate Lookup, and Cross Reference Search. The new app also features an enhanced user interface with an intuitive layout and large icons that make it even easier to access SMP parts. Several additional time-saving features have been added, as well, such as a robust search history and saved vehicle function, which can be added either manually or during a Year/Make/Model search.
In addition to the new features and the brand-new option to submit a New Product Idea, the SMP Parts App 2.0 still offers the essential built-in tools that made Version 1.0 an award-winning app. With Version 2.0, users still have functions such as Part Number Lookup, Year/Make/Model Lookup, and VIN scanners, as well as access to our comprehensive library of 'Just the Facts' resources.
Commenting on the news, Phil Hutchens, Vice President Engine Management Marketing, SMP, stated, "SMP is excited to release our innovative SMP Parts App, which makes it even easier for technicians to find the SMP parts and related information they need."
 The app is available for download on the App Store and Google Play Store. For more information about the SMP Parts App 2.0, visit www.smpcorp.com/partsapp