SMP Announces Winners of Intermotor Parts Car Giveaway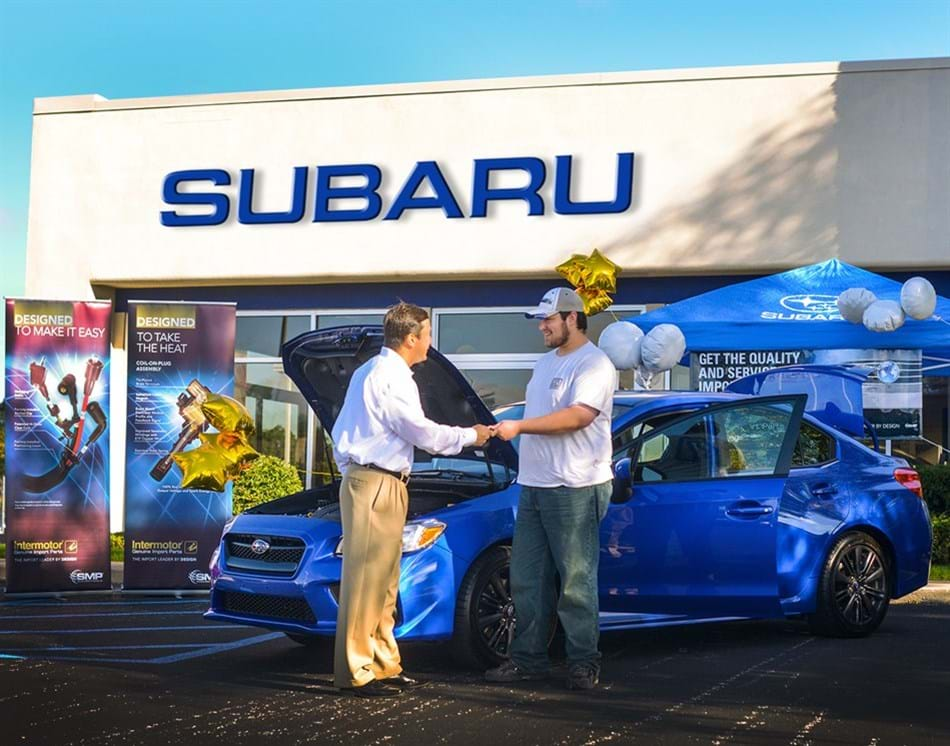 An excited Dan Agler, of Van Wert, Ohio was recently awarded the Grand Prize in the Intermotor Parts Car Giveaway. The Grand Prize was a 2014 Subaru Impreza WRX.
Bryan Fuentes, Product Marketing Manager, Intermotor was on-hand to present Dan's prize at the Fort Wayne Subaru Dealership.
In addition to the Intermotor Parts Car Grand Prize, Intermotor also awarded fifteen entrants with first and second place prizes. Five First Place winners received a GoPro HERO3+ camera. Ten Second Place winners won a Garmin nüvi LM with lifetime map updates.
Fuentes commented, "We are thrilled to announce the results of our Intermotor Parts Car Giveaway. Intermotor is recognized as the import leader and this was a great way to reward our supporters. We wish Mr. Agler all the best driving his new Subaru WRX and we thank everyone for their participation!"