SMP Honored at Federated's National Members Meeting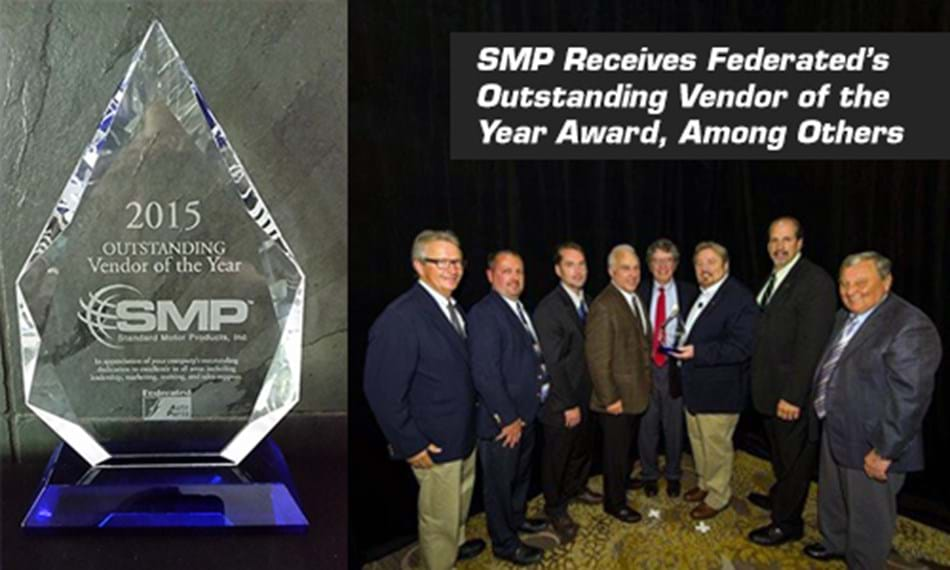 Standard Motor Products recently received two prestigious awards during Federated Auto Parts Distributors' National Members Meeting. 
First, Executive Chairman of the Board Larry Sills was recognized with the Federated vendor "Hall of Fame" award, which is given to an individual that has excelled in assisting Federated in their development and growth. Senior staff from Federated praised Sills for his honesty, dedication, work ethic, passion and leadership. 
Additionally, SMP received the "2016 Outstanding Vendor of the Year" award, which is the most prestigious award a vendor can receive from Federated.  To be recognized for the award, vendors need to perform well in the following categories: order fill, education and training,marketing, sales representation andelectronic cataloging. SMP was also recognized for our continued support of the Federated Car Care program.
The annual event recognizes Federated members, vendors and individuals for their outstanding performance and efforts throughout the year. This years event was held at the Pointe Hilton Squaw Peak Resort in Phoenix, AZ.