SMP Named 2013 Vendor of the Year by Federated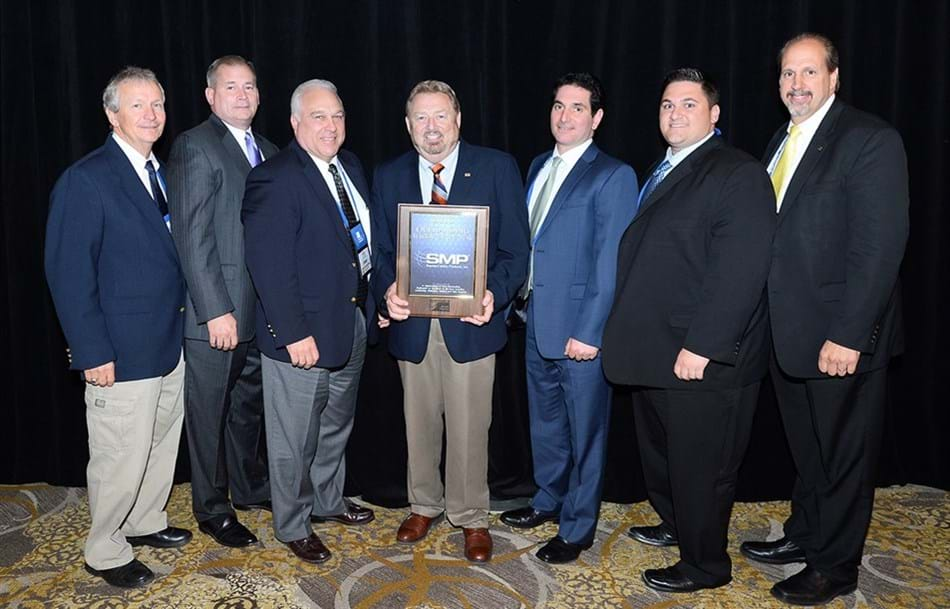 It was a three-peat for Standard Motor Products as SMP was selected as Outstanding Vendor of the Year by the Federated Auto Parts membership for the third consecutive year.
Rusty Bishop, CEO of Federated Auto Parts, presented this most prestigious vendor award to SMP during the group's national meeting and annual awards dinner in Phoenix, Ariz.
Accepting the award on behalf of SMP were Bill Collins, Leon De Long, Joe Donaggio, Phil Hutchens, Eric Sills and Ken Wendling.
"It is a great accomplishment to be chosen as the Federated Outstanding Vendor of the Year and it's even more impressive to be honored with this top award three years in a row," said Bishop. "SMP received the most votes from Federated members again this year and we want to extend our sincere gratitude for their continued commitment to excellence."