SMP President Eric Sills Receives NPW's "Person of the Year" Award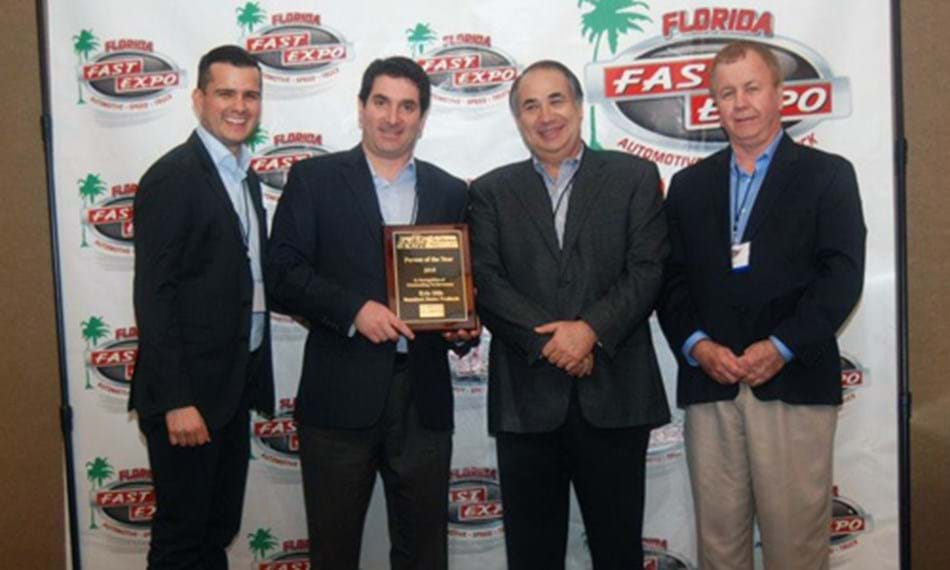 National Performance Warehouse (NPW), a member of the Aftermarket Auto Parts Alliance, recently hosted its seventh annual FAST Expo Trade and Car Show in Miami, FL. The night before the show, the NPW organized an appreciation dinner to recognize the achievements of its Bumper to Bumper Jobber customers and vendor partners.
The most prestigious recognition was reserved for SMP President Eric Sills, who received NPW's 2015 "Person of the Year" Award. In response, Sills attributed the award to the hard work and dedication of SMP's employees.
This year's FAST Expo event, which took place at the Miami Convention Center on January 31, attracted more than 4,000 automotive enthusiasts.