Standard Motor Products' Releases 272 New Part Numbers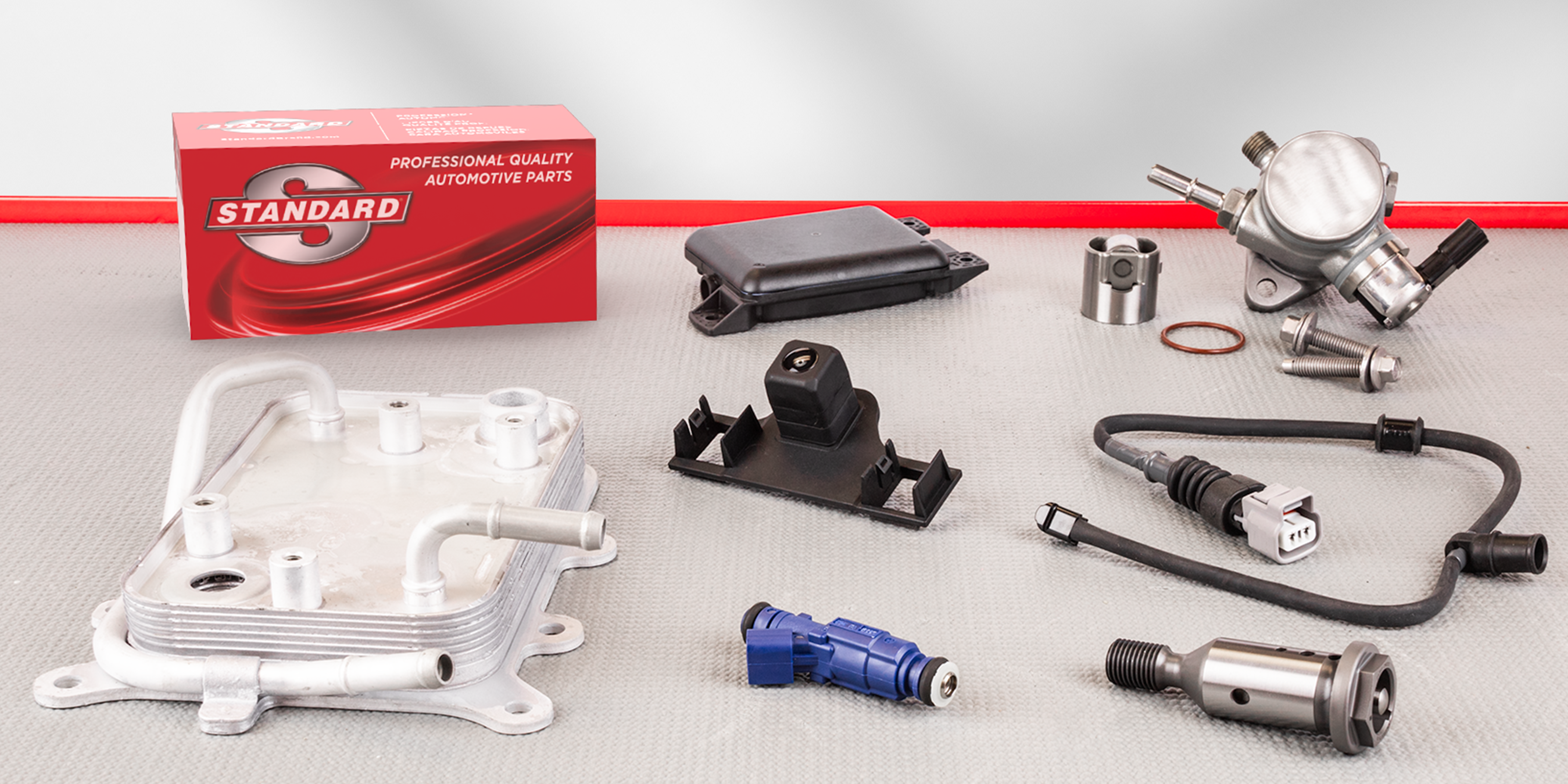 SMP® has released 272 new part numbers in its September new number announcement. This most recent release provides new coverage in 89 distinct product categories, and 115 part numbers for 2022, 2023 and 2024 model-year vehicles.
Standard® and Four Seasons® continue the expansion of coverage for hybrid and electric vehicles. Standard introduced new offerings in this category with Steering Angle Sensors for vehicles like the 2023-11 Nissan Leaf, and Park Assist Cameras are for the 2017-16 Chevrolet Volt. Additionally, ABS Sensors are now available for the 2023-21 Volvo XC40 Recharge and Cruise Control Switches have been added for the 2023-22 Chevrolet Bolt EUV. Four Seasons® has introduced four new Blower Motors with coverage for over 1.2 million late-model hybrid vehicles including the 2022-19 BMW 330e, and Air Door Actuators for the 2022-21 Ford Mustang Mach-E.
Standard's ever-expanding ADAS and Collision Repair Programs continue to grow. Blind Spot Detection Sensors are now available for 1.3 million General Motors SUVs, and Park Assist Cameras have been introduced for 1.8 million vehicles including the 2022-20 Toyota Highlander and the 2016-15 Honda CR-V. Ford vehicles see the introduction of new Active Grille Shutter Actuators for the 2022-19 Transit Connect. Center High Mount Stop Light Assemblies have been released for Subaru vehicles, and Airbag Clock Springs are new for Chevrolet, Toyota, and Scion vehicles.
Jack Ramsey, Senior Vice President of Sales and Marketing, SMP®, stated, "This latest announcement introduces numbers in multiple categories, and over 100 parts for 2022 and later vehicles, demonstrating our commitment to providing our distribution partners with the industry's best late-model coverage."
Four Seasons® has introduced 59 new part numbers, including New Compressors for Ford vehicles like the 2022-20 F-250 and the 2022-20 Transit Series. Eight new Air Door Actuators offer new coverage for over 6.9 million import and domestic vehicles, including the 2023-18 Chevrolet Equinox and 2021-16 Honda Civic. Additionally, Four Seasons® has added Hose Assemblies for popular vehicles like the 2019-17 Subaru Legacy and Outback, the 2022-15 Mercedes-Benz C300, and the 2018-16 Chevrolet Malibu.
All new applications are listed in the catalogs found at StandardBrand.com and 4S.com, and in electronic catalog providers.