SMP Wins Parts Authority's "Outstanding Partnership Award"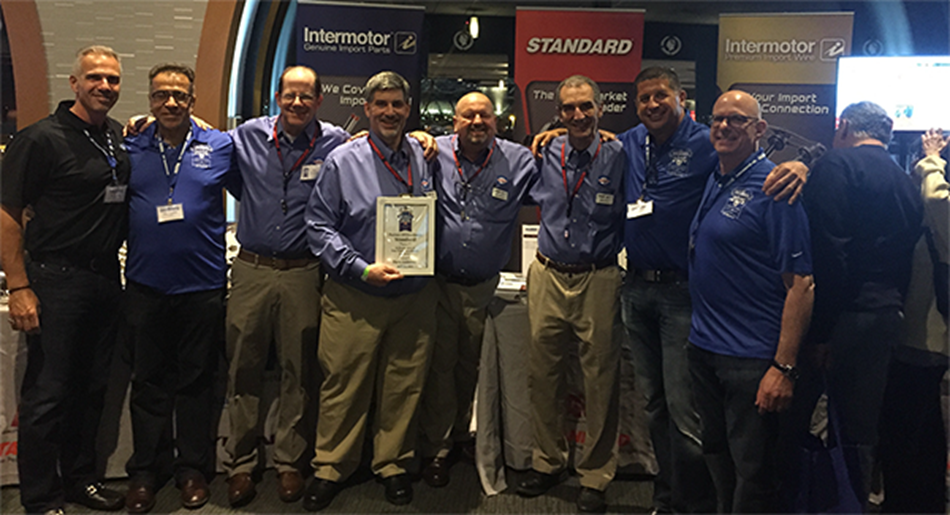 This spring the applause at Citi Field has been directed at the New York Mets. But when Parts Authority—a high-profile auto parts distributor with 68 locations around the country—held its awards gala at the ballpark on April 28 the cheers were aimed at members of the automotive installer community.
More than 4,000 installers and their family members attended the event. The theme was "social media". Once the conversation shifted from Facebook to awards, Standard Motor Products was honored with Parts Authority's "Outstanding Partnership Award".
Parts Authority bestows the honor on partners who it considers "outstanding" in areas such as field support, training, communication, shipping, new products, and teamwork. Happily accepting the award was a team from Standard Motor Products that included Mike Peck, Mike Steubing, Jim Mitchell, Willie Rosario, and Matt Robinson.