Standard Motor Products Awarded Automotive Supplier of the Year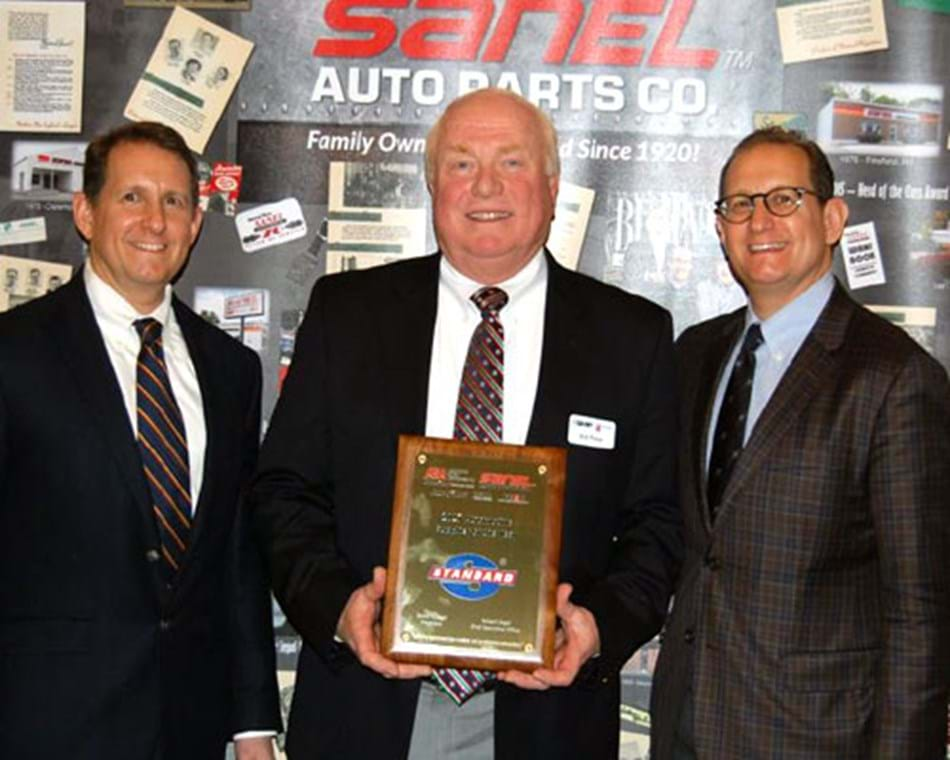 Standard Motor Products' Bob Parker, a Key Account Sales Manager, was awarded Automotive Supplier of the Year at Automotive Supply Associates Inc.'s second annual awards banquet. Automotive Supply Associates, Inc. is a distributor of automotive parts that owns and operates stores under the Parts Plus and Sanel Auto Parts brands.
Mr. Parker was honored with the prestigious award for leading a changeover for the distributor across 56 locations.
David T. Segal, President of Sanel Auto Parts, said, "We started this event to show our appreciation for our vendors, and to recognize those partners we believe have demonstrated particular excellence in their key industry sectors over the past year."
Mr. Segal went onto praise Mr. Parker's changeover as the best planned and executed he has ever seen, adding, "Bob continues to provide outstanding field support, training, communication, and teamwork."
The awards banquet took place in Concord, NH. More than 150 employees and 10 vendors were in attendance.