SMP Receives 2017 Exceptional Training Award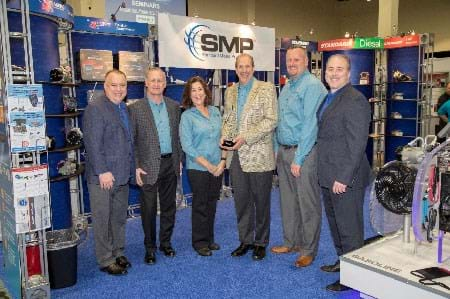 Standard Motor Products has received the 2017 Exceptional Training Award from the Automotive Distribution Network. David Prater, CEO of the Network, and his staff presented the award to SMP during the opening banquet of The Network's National Convention.
Fittingly, Alvin Dambrauskas, a member of SMP's Corporate Training Center, hosted six technical seminars throughout one of the event's three days. The seminars taught attendees how to diagnosis and fix common failures on modern vehicles.
The Automotive Distribution Network, also known as The Network, is an organization with combined assets of more than 300 warehouse distribution locations that service more than 1,500 affiliated auto stores and 2,000 service centers throughout North America.
The Network's annual convention was held at Disney Contemporary Resort in Orlando, FL.