Standard Wins Outstanding Training Support Award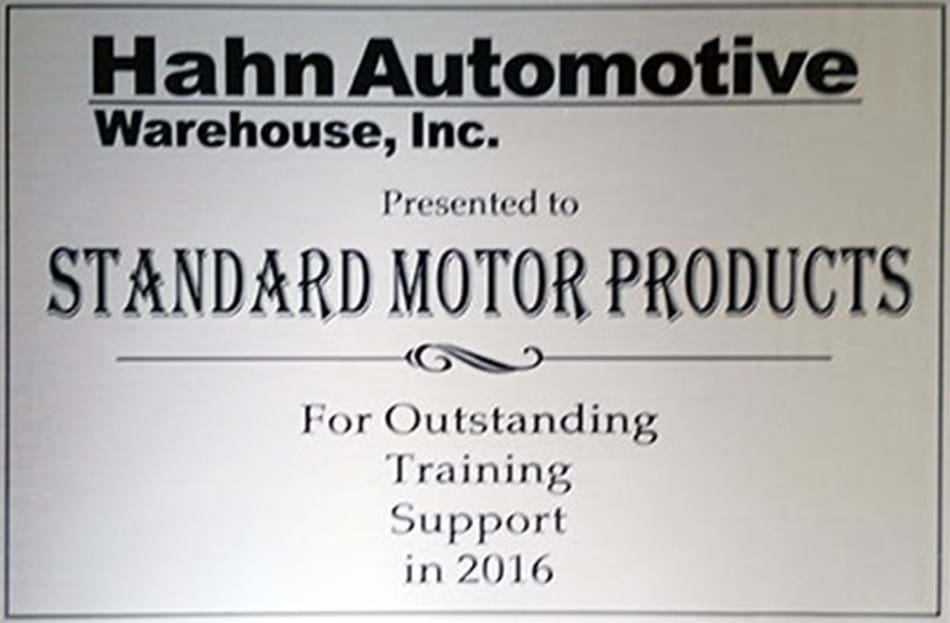 For the second year in a row, we're happy to report that we've received the 2016 Outstanding Training Support Award from UCI/Hahn Automotive.
Mike Bonacci, UCI/Hahn Automotive's Director of Marketing, presented the award to our very own Paul Baker during the company's annual Sales & Marketing Conference in Rochester, NY. He praised the exceptional strength of SMP's training and overall support before adding that UCI/Hahn Automotive looked forward to many more years of partnership with SMP.
Congratulations to everyone who helped make this award possible.