TechSmart Introduces "Are you TechSmart" Scholarship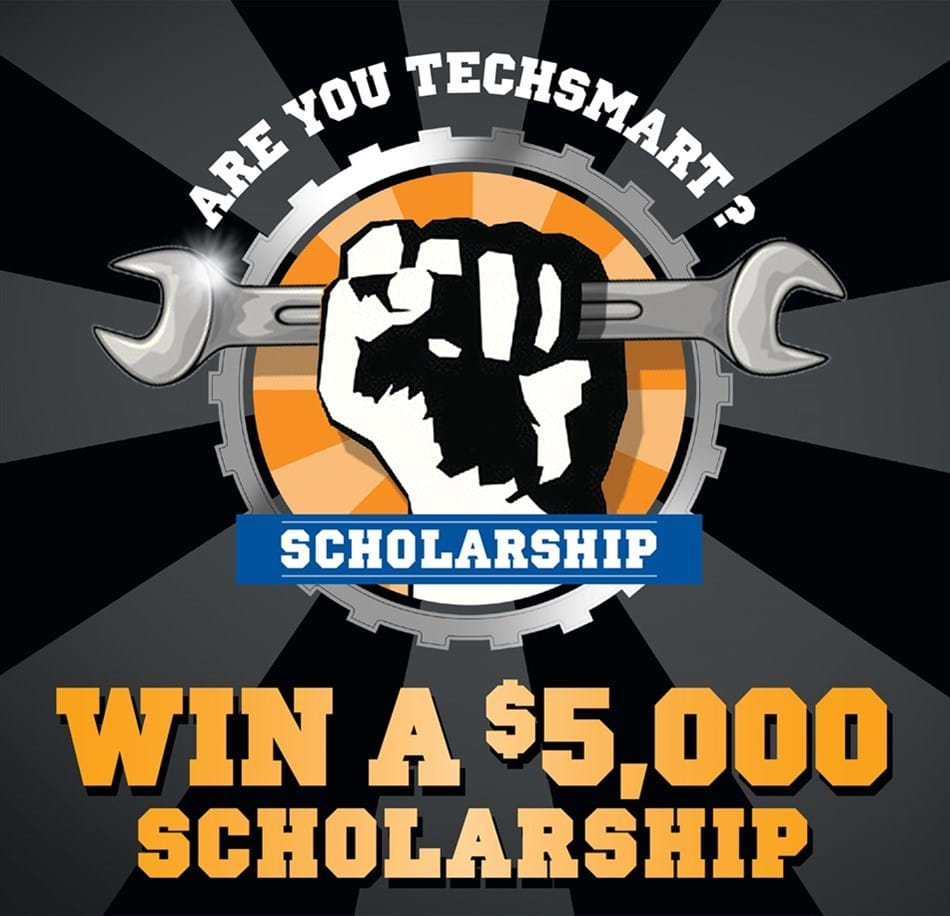 Standard Motor Products announced the TechSmart "Are You TechSmart?" Automotive Scholarship Search.
SMP is looking for talented future techs who embody the characteristics of the TechSmart brand. Some of these characteristics include excitement in cutting-edge technical advances, product innovation, and meeting the challenges of ever-changing automotive technology.
The $5,000 scholarship will be awarded to a deserving student who will focus their training on the automotive repair field. The selected winner can use the award for tuition at their preferred college or technical school.
The candidate's entries will be judged by John Fillipone, Master TechSmart Technician and Owner of Piedmont Tire and Auto. Mr. Fillipone will review each eligible entry based on relevance, creativity, and thoughtfulness.
To be considered for the scholarship, students can visit www.techsmartproducts.com/scholarship, upload a video an/or photo of themselves and provide answers to a series of questions. Deadline for applications is October 31, 2014.