TechSmart Introduces Sell and Score Counterperson Promotion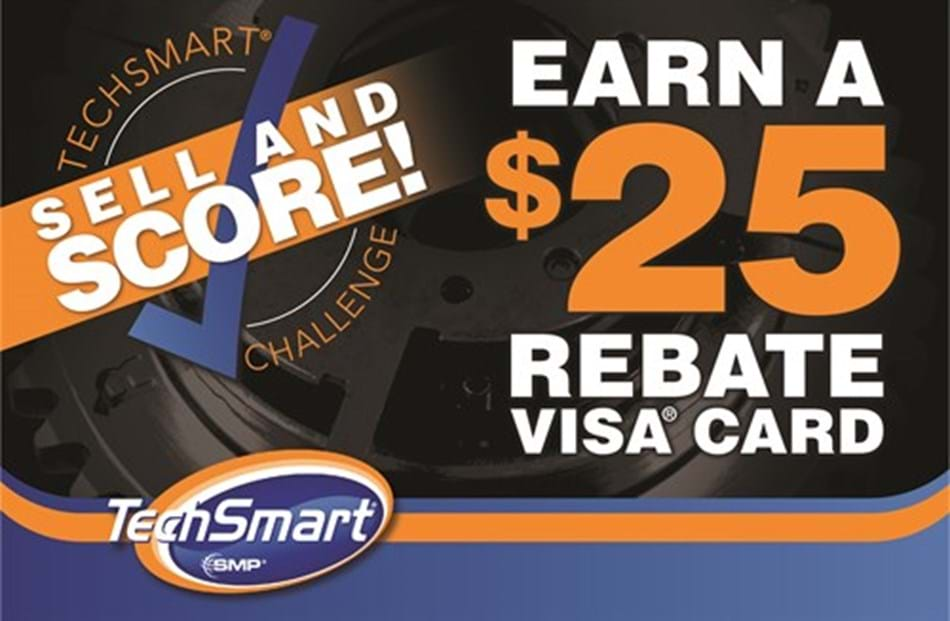 Standard Motor Products announced its new TechSmart Sell and Score promotion available to all counterpersons who sell premium TechSmart products. Starting May 1 and running through July 15, 2014, any counterperson selling at least 10 units of TechSmart parts will receive a $25 rebate Visa card.
As a follow-up to last years' Mystery Shopper event, this exciting TechSmart incentive program will help raise TechSmart awareness and to encourage counterpersons to continue to 'Reach for TechSmart'. This program will be supported by an extensive digital advertising campaign.
Speaking on this promotion, Phil Hutchens, Vice President Engine Management Marketing, SMP noted, "TechSmart is recognized in the marketplace for its innovation and engineering expertise, superior product quality and competitive pricing. We are committed to provide continued brand support and the TechSmart 'Sell and Score' promotion is just one way we do that."
Counterpersons have two ways to participate. They can record each TechSmart part sale on the official 'Sell and Score' scorecard or they can keep track of their progress with an eScorecard, registering at the official Sell and Score website, www.TechSmartParts.com/SellandScore.