OEs Go Off-Platform
When OEs Go Off-Platform and Source, Their OE Aftermarket Parts Look and Perform Differently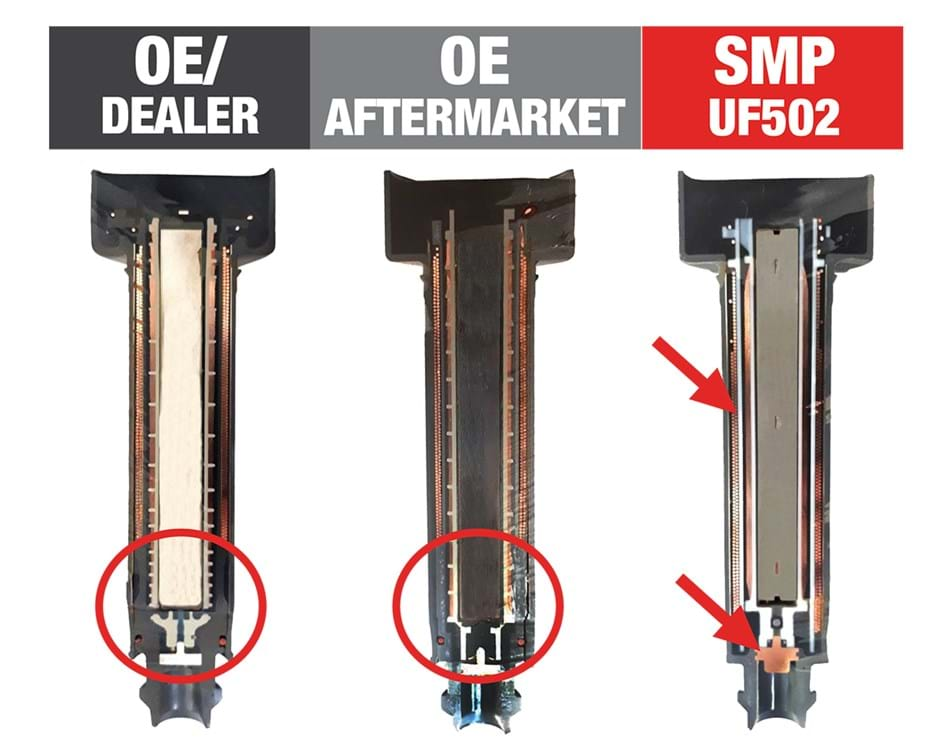 These OE and OE aftermarket coils don't match. The bobbin segmentation is different.
SMP's design is superior to the OE aftermarket part, and we've designed a coil that overcomes the OE flaws. Our non-segmented bobbin eliminates epoxy air pockets, while our one-piece overmolded terminal design prevents moisture intrusion for a long-lasting, high-performing coil.
Source: SMP Poland Testing Lab, 2018
The Test Results Are In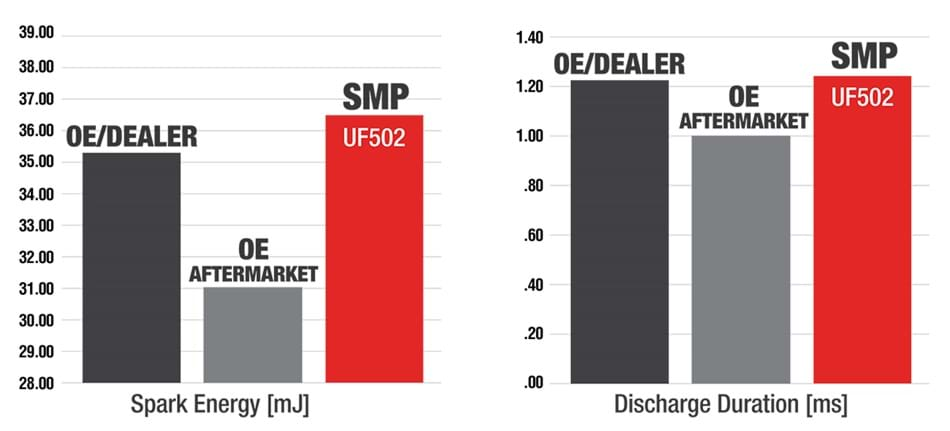 Standard® coils outperform the OE and OE aftermarket coils with more spark energy and longer-lasting discharge to deliver improved performance and fuel economy.
Source: SMP Poland Testing Lab, 2018
Who's the Original Manufacturer?
We examine every OE platform manufacturer in our categories.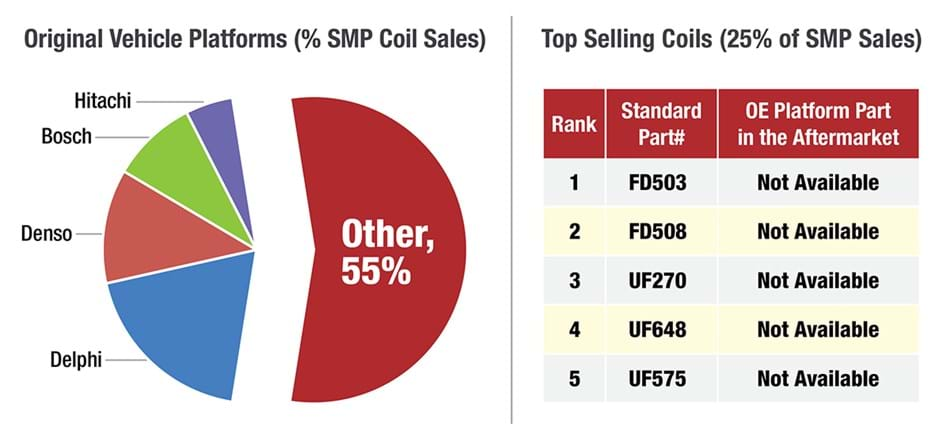 More than half of Standard's coil sales are for vehicles produced by OEs that do not offer an aftermarket program, including our top 5 selling coils (25% of our coil sales).
OE Off-Platform Sourcing
Many OEs Use Non-OE Product in Their Aftermarket Programs
Once a part comes off-platform, these OEs source, rather than manufacture. OEs aren't built for "short-run" requirements.
We estimate that one OE is sourcing approximately 73% of its aftermarket coils from China.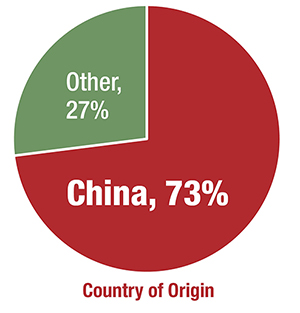 Standard Ignition Coils: Outperforming the OE