About Emission Controls

As a basic manufacturer of emission components, Standard® maintains complete quality control throughout the manufacturing process.
With our expertise and manufacturing processes in place, Standard® is able to offer high-quality parts for all major emission control systems and evaporative emission control systems. As a result, we provide comprehensive coverage for domestic and import vehicles that professional technicians need to keep cars running clean.
EGR Valves
To reduce or eliminate the amount of smog-creating pollutants emitted during the combustion process, the EGR valve recirculates a portion of the exhaust back through the process. This results in cooler combustion temperatures, which eliminates the formation of NOx emissions that contribute to air pollution. Every Standard and Intermotor EGR Valve must pass comprehensive quality testing.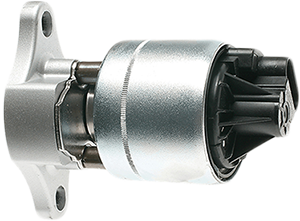 Idle Air Control (IAC) Valve
The idle air control (IAC) valve works with the vehicle's ECU to electrically regulate airflow to the engine to ensure smooth idling. We manufacture Idle Air Control Valves at our ISO/TS16949-certified facilities in Greenville, SC, and Reynosa, Mexico, respectively.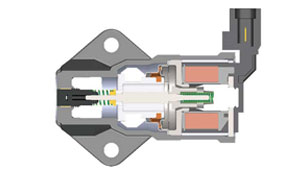 ESIM
The Evaporative System Integrity Module, also known as an Evaporative System Integrity Monitor or ESIM, is a key component of the EVAP System on many late model Chrysler, Dodge, Jeep, RAM Trucks, and Fiat vehicles. Unlike previous Leak Detection System, the ESIM does not contain a solenoid.