Displacement on Demand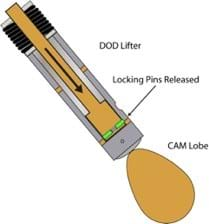 Displacement On Demand (DOD) systems allow the PCM to shut down cylinders during low power demand to save fuel. These systems can increase the complexity of code or symptom diagnosis. A technician must understand their operation to determine if a symptom is being caused by the DOD system or other components.
The goal of this class is to prepare technicians to diagnose DOD components and systems on Chrysler, GM, and Honda vehicles.
After completing this training, a technician will:
Be able to identify DOD components and systems
Be able to interpret scan data for diagnosis
Be prepared to test DOD system operation
Identify common faults and solutions