Going Beyond the Code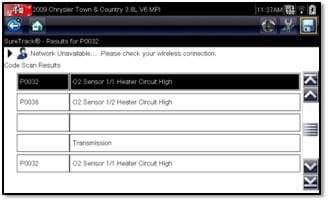 Engine performance problems typically set DTCs and technicians can fall into the trap of replacing parts based only on the code stored. Often, replacing parts based on DTCs alone doe not solve the problem. Sometimes a a vehicle can have symptoms but does not set a code.
The goal of this class is to prepare technicians to approach problems in a structured and logical way. Diagnostic scenarios will be presented with exercises and solutions.
After completing this training, a technician will:
Understand DTC definitions and code set criteria
Be able to use schematics effectively to solve problems
Be able to diagnose faults without stored DTCs
Be able to diagnose multiple code scenarios