Standard® ADAS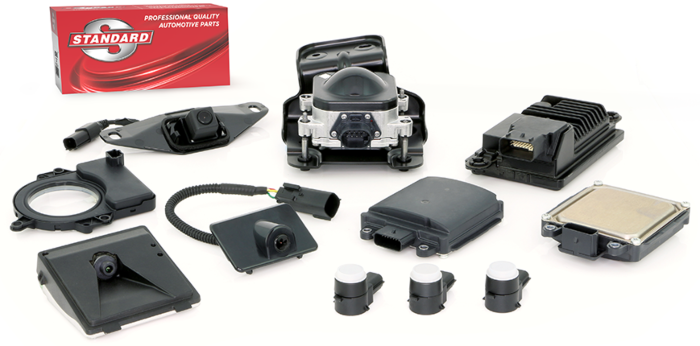 The Advanced Driver Assistance System (ADAS) is one of today's fastest-growing automotive technologies. ADAS includes these six key categories:
Blind Spot Detection (BSD) Sensors
Cruise Control Distance (CCD) Sensors
Lane Departure System (LDS) Cameras
Park Assist Cameras
Park Assist Sensors
Steering Angle Sensors
ADAS, in some form, is available on many late-model vehicles and all new vehicles since 2019. It will be the premier safety feature for the future.
As ADAS technologies become more common on vehicles, repair opportunities will grow. In 2020, there were 13.3 million total vehicle crashes with 19.9 million vehicles.
Many ADAS categories, because of where they're located on the vehicle, are easily damaged from even minor collisions. In 2021, 20% of vehicle claims were for vehicles with at least one ADAS feature. Nearly 16% of all repairs in Q4 2021 included a repair or replacement of about two camera, radar or sensor parts.
Standard® ADAS Repair Opportunities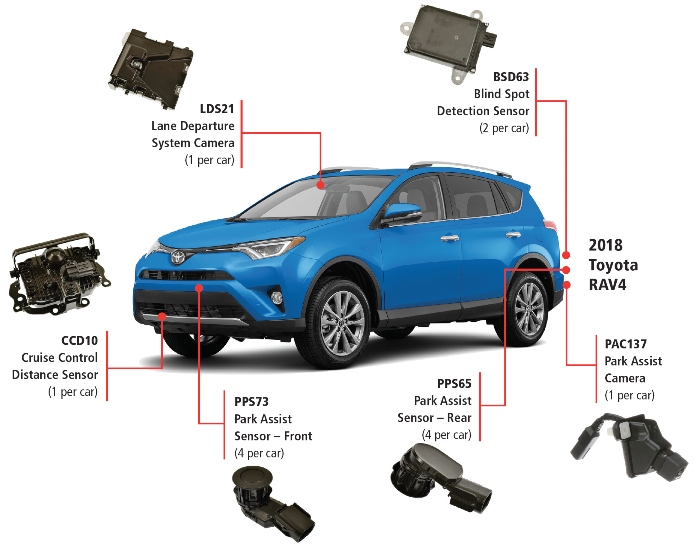 Standard® offers a full line of ADAS-related sensors, cameras and more. Standard® has an aftermarket-leading 550+ ADAS numbers in five key ADAS categories. We're covering more than 500 million part replacement repair opportunities. Gas, Hybrid or EV, import or domestic, Standard® has you covered.